[New Racers] Please note that all new users need to be approved before posting. This process can take up to 24 hours. Thank you for your patience.

Hi from Belgium (Say "Belgian Fries" by the way)
Yaha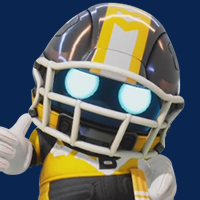 KartRider: Drift Rep: 800
Posts: 8
Member
Hello Riders and Drifters !
I've been waiting for so long for a real KartRacing game on PC !
When you see the success of some competitors on other platforms, I've never understood the absence of a reference game on PC.
Exactly two days ago, I tried again a search and what was my surprise when I discovered the KartRider Drift project !
By digging a little deeper and discovering the weight of the license in Korea and Asia, the excitement and hype instantly rose to the top.
I hope to finally hold in my hands the jewel so much sought and hoped for.
Thank you to the development and community team, thank you to Nexon, I am ready to wait as long as possible if you end up with a sublime game.
In real life, i'm a twenty-years-old guy, rather friendly and good living but also very competitive as long as it is in good humor and kindness,
P.S.: Sorry if my english practising is bad... Just trying to be understandable...