[New Racers] Please note that all new users need to be approved before posting. This process can take up to 24 hours. Thank you for your patience.

Hi, I'm Garry from Kart Rider OG!
Garry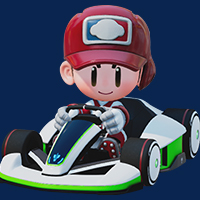 KartRider: Drift Rep: 15
Posts: 15
Member
The Beta Ended years ago and I ended up on Ranking, Black Glove 1 Finger.
Which Kart Rider have you played?

10 votes

PopKart (Chinese)

&nbsp

10%

(1 vote)

CrazyRacing KartRider (North America)

&nbsp

70%

(7 votes)

Kart Rider Rush (Mobile)

&nbsp

10%

(1 vote)

Kart Rider Dash (FaceBook)

&nbsp

0%

(0 votes)

Mario Kart?

&nbsp

10%

(1 vote)