[New Racers] Please note that all new users need to be approved before posting. This process can take up to 24 hours. Thank you for your patience.

I'm glad I got select for Closed Beta.
BianHong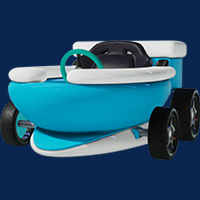 KartRider: Drift Rep: 200
Posts: 5
Member
My in-game name is BianHong. I also occasionally play the mobile version KartRider Rush+ although with a different username, GoSpot. Already invested too much on that mobile version to just delete the game. So I still play it occasionally.
I occasionally stream some gameplays at my TwitchTV channel.
https://www.twitch.tv/GameExplorerLTD
Hopefully, the PC version does not have too much clicking compared to the a lot of tapping on the mobile version. There is just too much tapping and too many windows/popups to click to redeem daily rewards and event rewards.