[New Racers] Please note that all new users need to be approved before posting. This process can take up to 24 hours. Thank you for your patience.

Dev Blog - Pre-Registration Starts
Smallerbee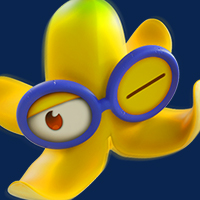 KartRider: Drift Rep: 425
Posts: 43
Member, Administrator, Nexon

Hey there, Racers!
The KartRider: Drift dev team has been going all out on development, crafting an environment where anyone can freely play on any device wherever they are with a single account. As our development work has progressed, we're proud to announce that pre-registration for the official release of KartRider: Drift starts today!
Very soon you will be able to go beyond PC and console and play KartRider: Drift whenever and wherever you wish, even on Android and iOS devices. We hope Racers around the world will participate in the global Pre-Registration Event, and receive the special Model Student Diz item that we are offering as a reward for signing up.
KartRider: Drift is a true cross-platform game that will challenge your driving skills and draw out your competitive side as you race across players all over the world! Our development team looks forward to meeting all of our Racers on the track soon!
Thank you,
-JL & the KartRider: Drift Team-