[New Racers] Please note that all new users need to be approved before posting. This process can take up to 24 hours. Thank you for your patience.

Game Guides: 3. License and Time Attack
Smallerbee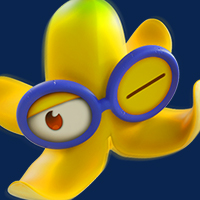 KartRider: Drift Rep: 325
Posts: 30
Member, Administrator, Nexon

License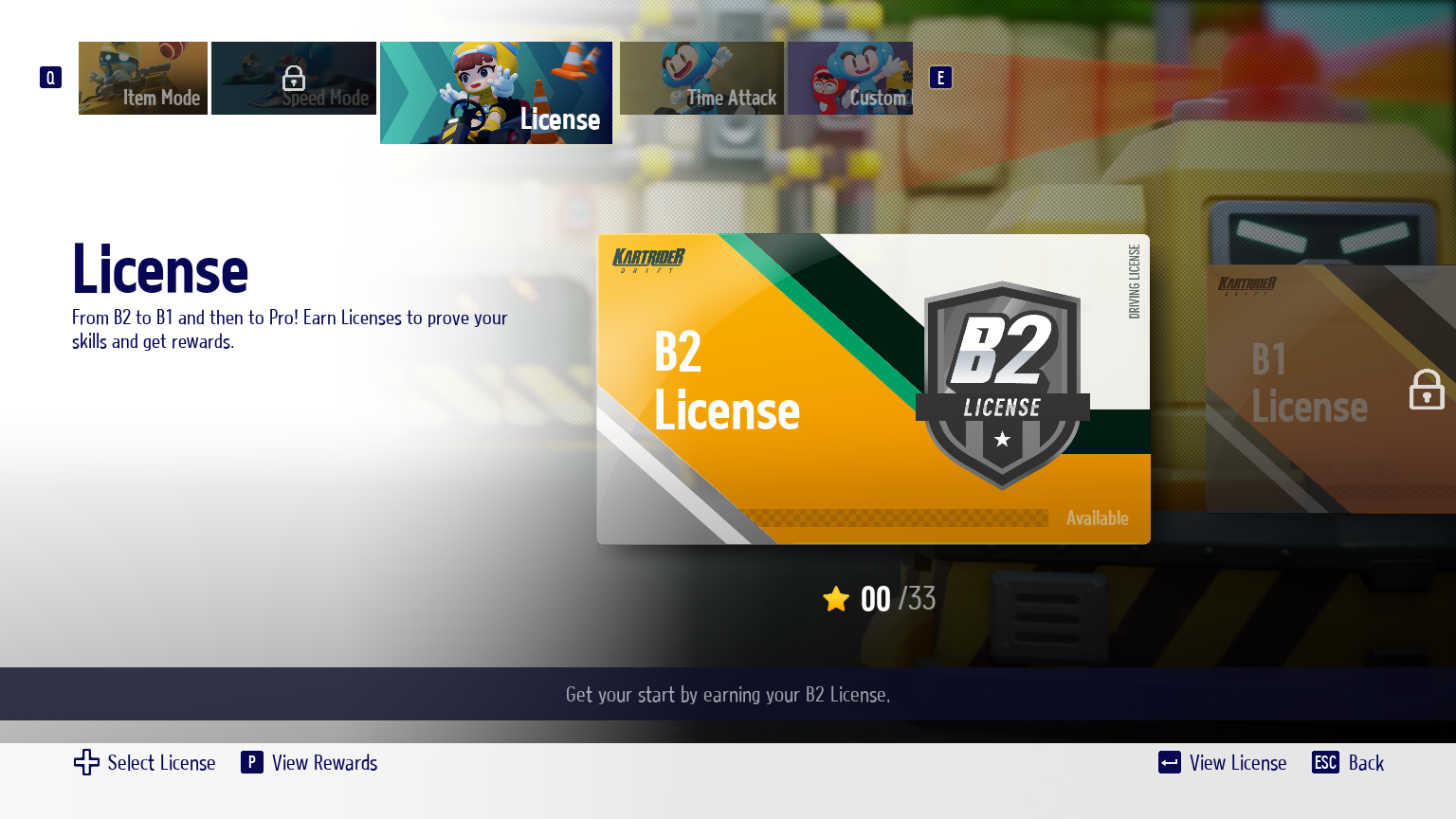 You can complete challenges to earn various licenses. You can find them by selecting "Play" then navigating to the "License" tab. License mode is a single-player mode where you learn about the different situations that could occur in an actual race.
- There are currently only B2 / B1 / L3 licenses and they must be completed in order.
License Rewards
Licenses are divided into Rewards and License Rewards.
- Rewards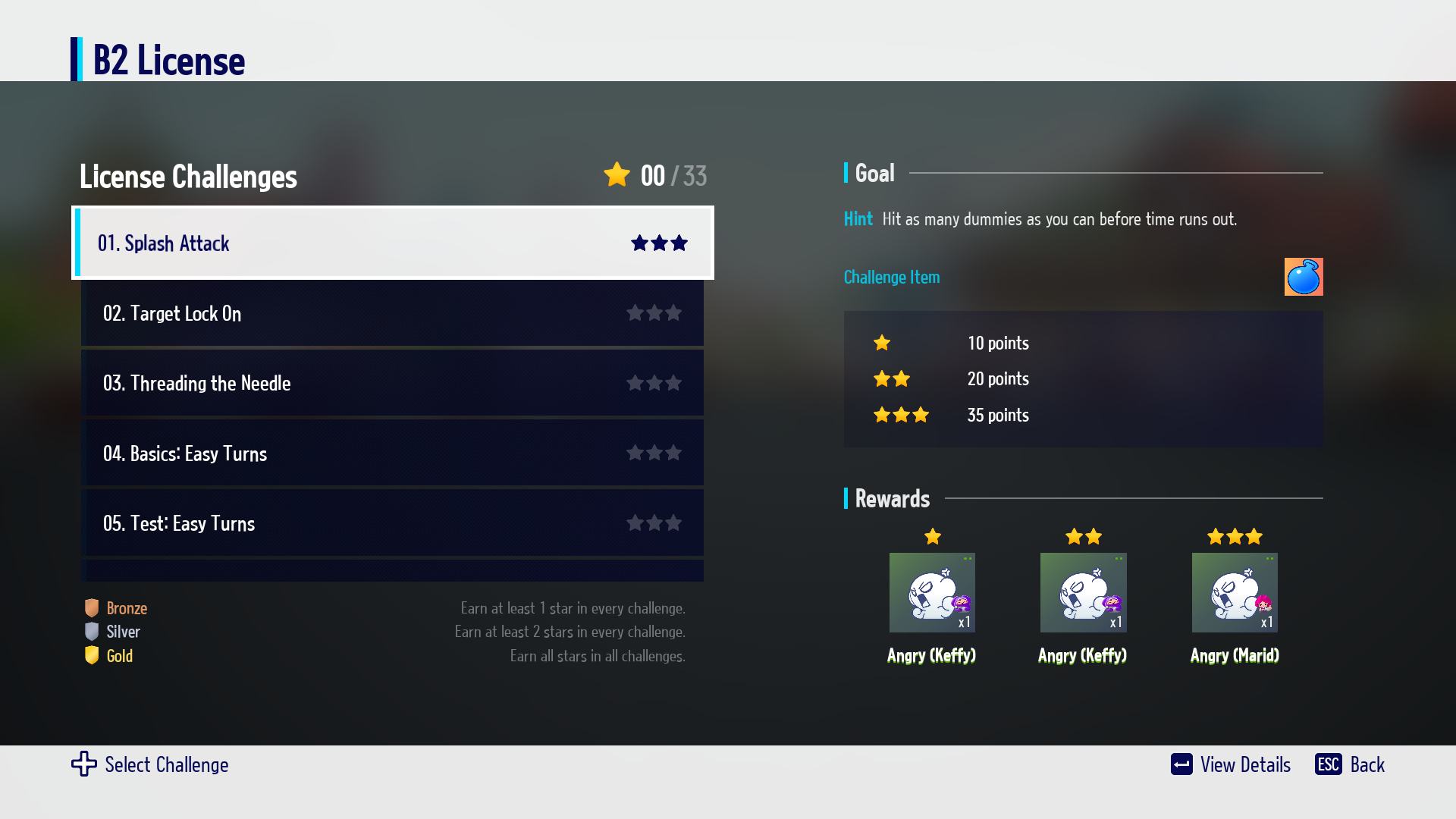 License Mission Info
: You can see the license mission name and the clear level (star).
Obtained Stars / Max Obtainable Stars
: You can see the current stars you have and the max stars you can get for that license.
Mission Clear Requirement
: You can see the mission objective and the score required for each star level.
Rewards
: You can see the rewards you get per star level.
- License Reward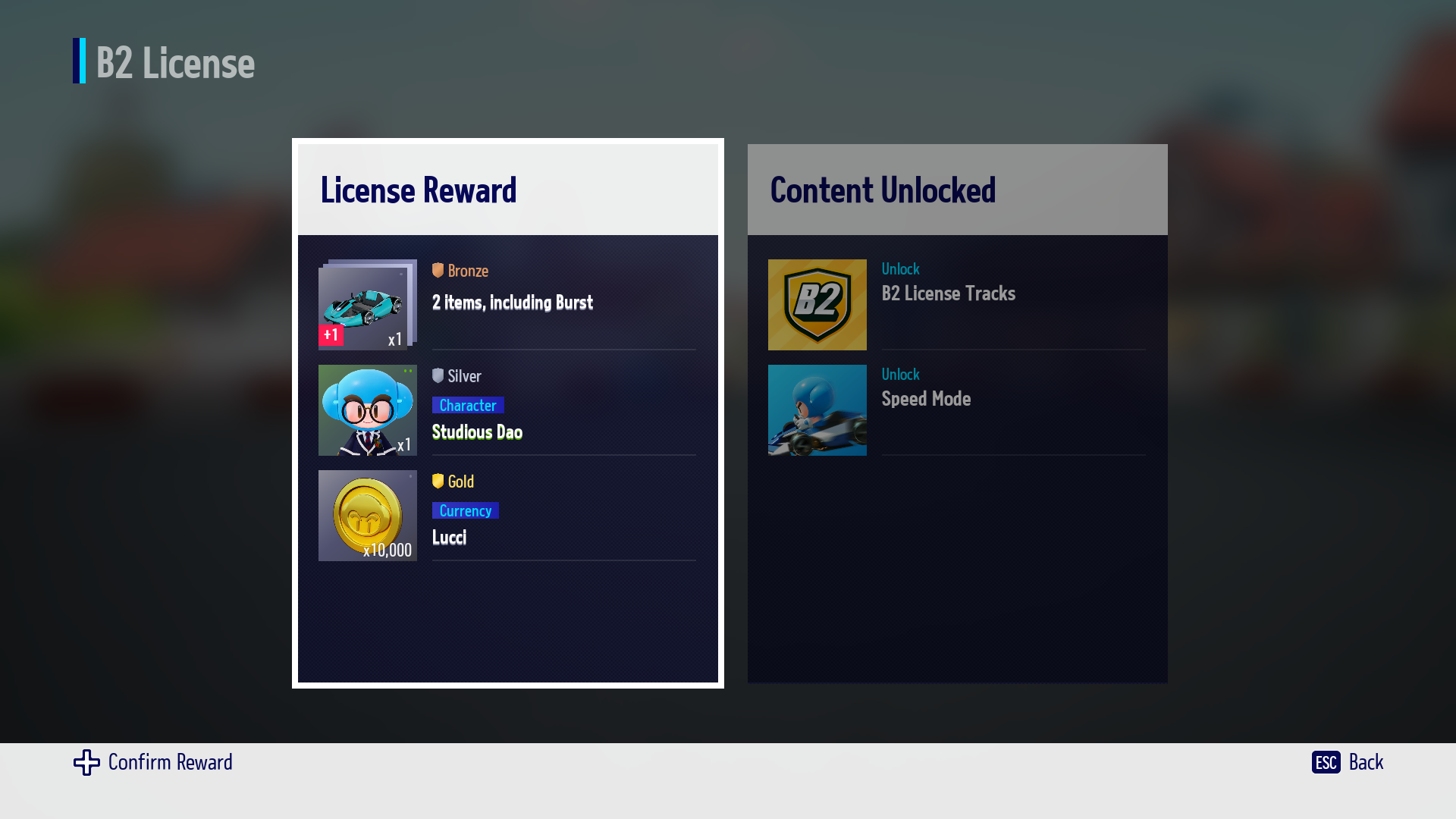 License Reward
: This is a list of rewards you can get when you obtain the license. You get the rewards based on the number of stars you get.
License Content Unlocked
: This shows the additional content that becomes available when you obtain the license.
* License rewards can be obtained only once and they are sent by mail.
Time Attack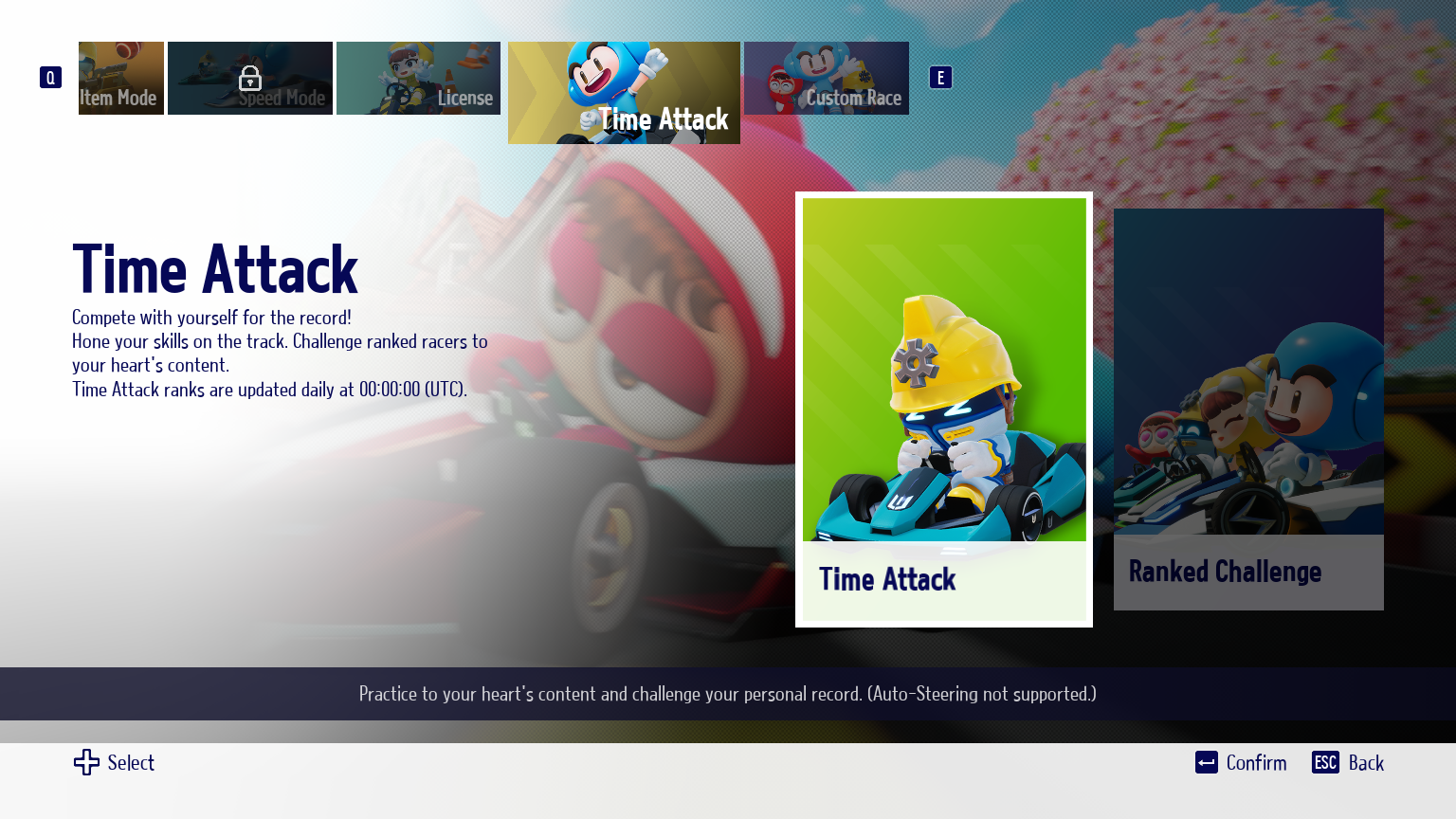 You can practice the track and challenge the records in Time Attack mode. You can find this tab after selecting the "Play" option.
You can only play Solo/Speed Mode in these modes.
Time Attack has a couple options including "Time Attack" where you can challenge your personal record, and "Ranked Challenge" where you can race against the shadow of ranked players in each track.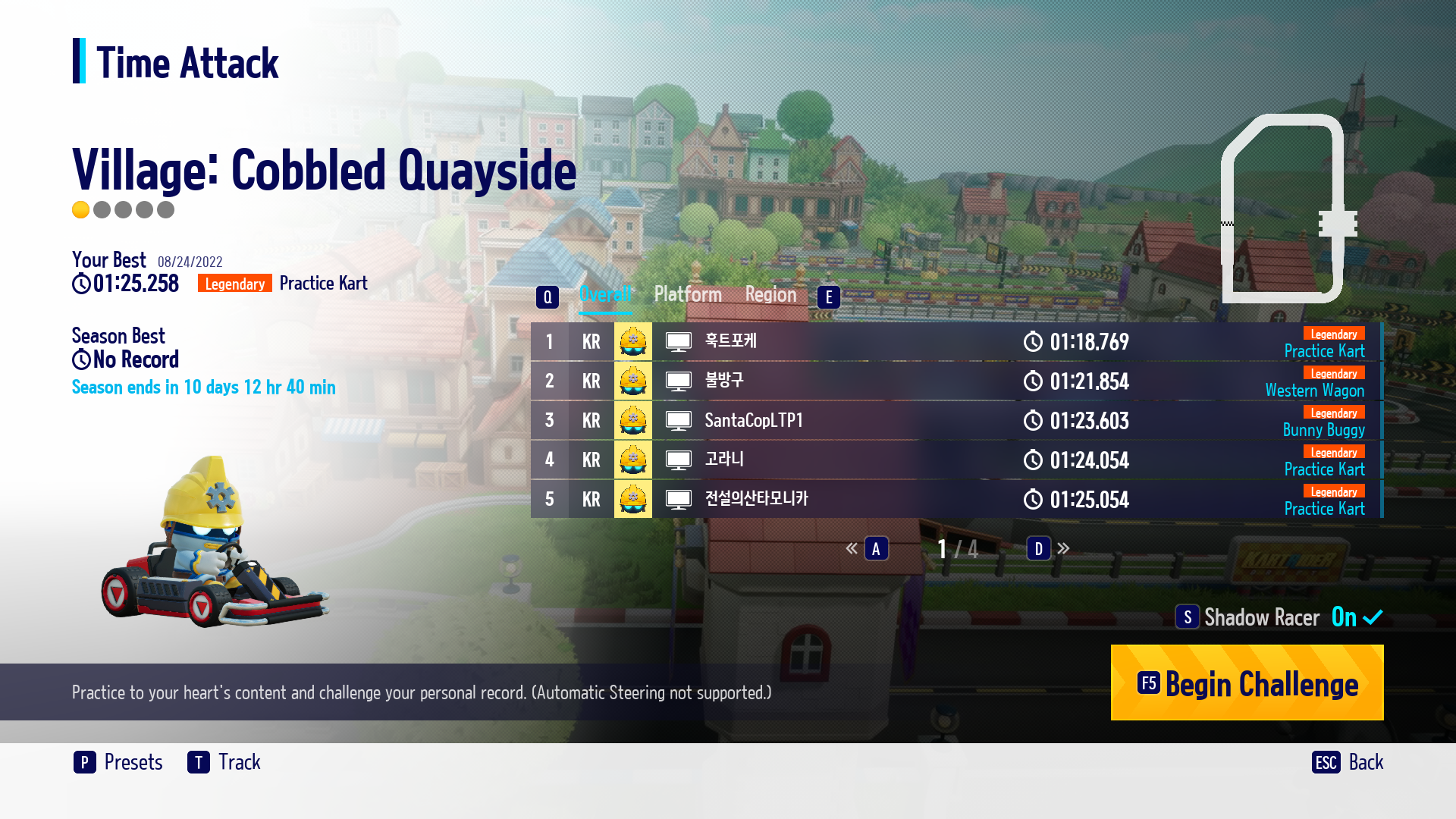 You can select the track to play and challenge the record.
Driving Aid is not allowed in Time Attack, and you can play with the shadow of your best record.
* The tracks you can select will be limited based on your license level.
Ranked Challenge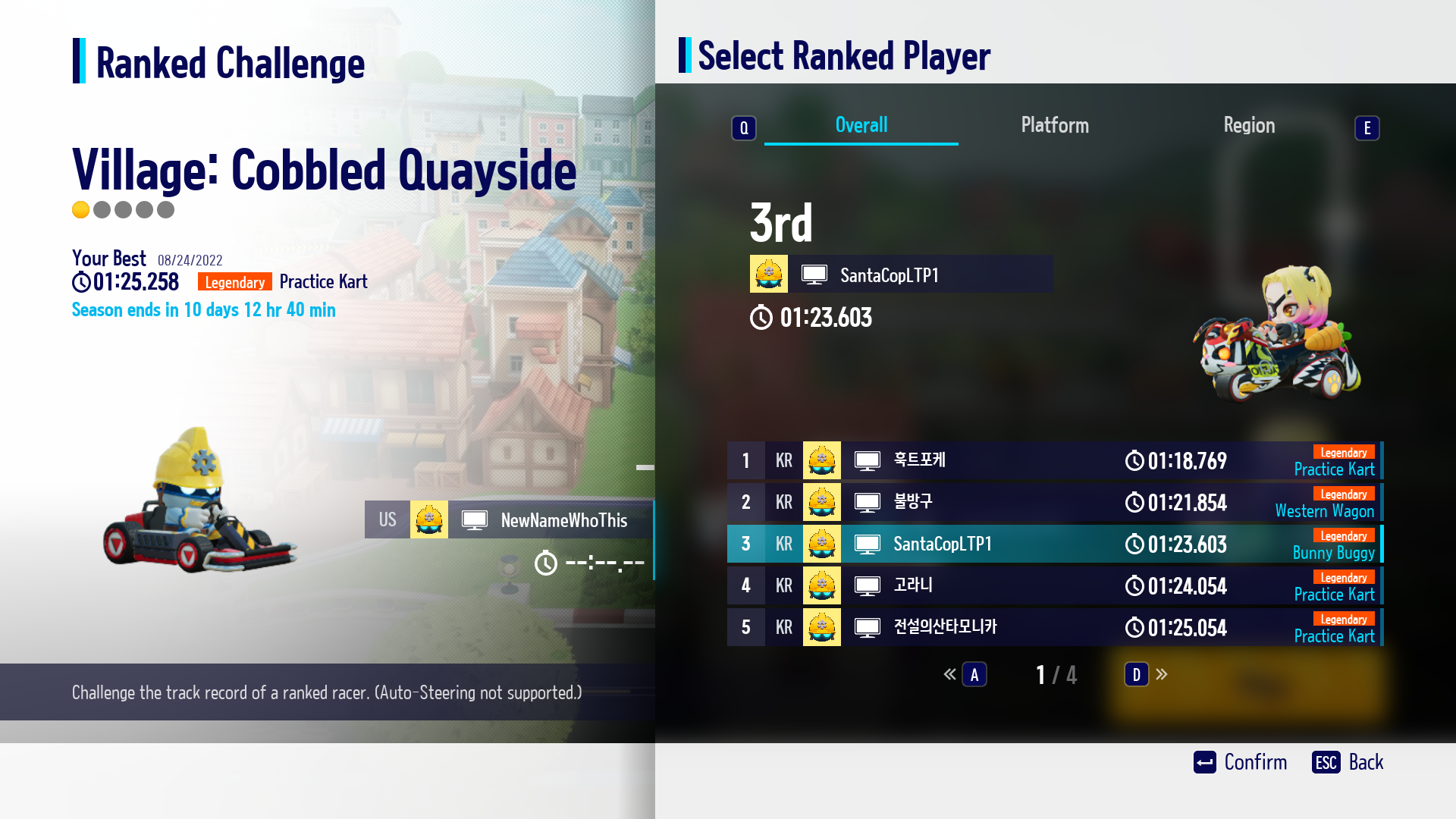 You can select the ranked player of your choice in each track in order to challenge their record.
When you challenge a ranked player, you will race against their shadow.
※ The images in this guide were taken from the test environment. They may change according to future updates.