[New Racers] Please note that all new users need to be approved before posting. This process can take up to 24 hours. Thank you for your patience.

Game Guides: 6. Livery System
Smallerbee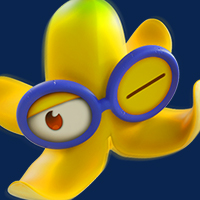 KartRider: Drift Rep: 325
Posts: 30
Member, Administrator, Nexon

You can customize your kart in the garage. From the garage, select "Kart" and then head over to the "Livery" tab.
You can change the color of your kart or decorate it with decals that you have crafted.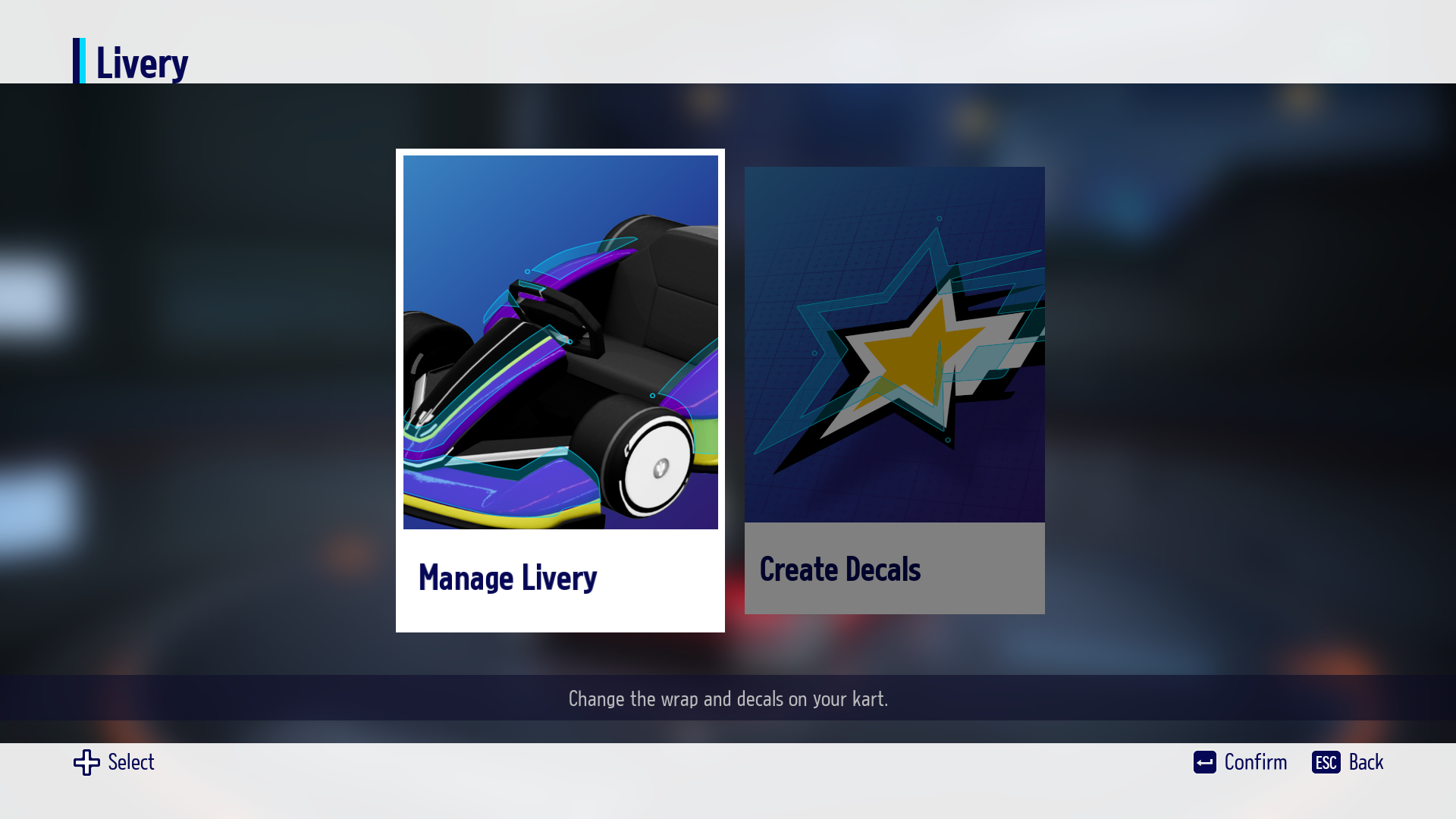 Managing Your Livery
• Livery Wrapping Order
1. Equip the kart that you wish to customize and click "[Manage Livery - Menu - New Wrap]".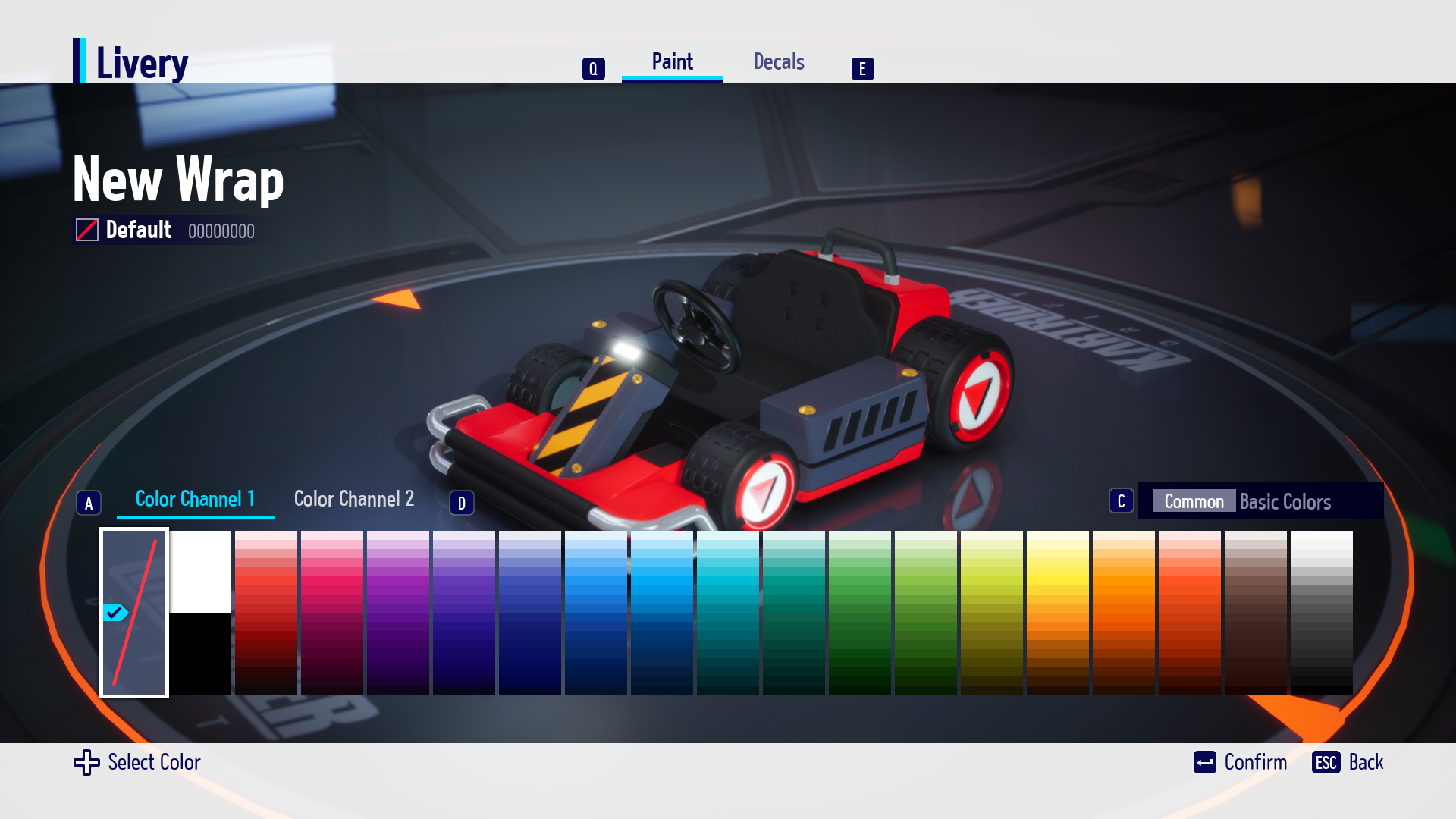 2. Select the desired color in the "Paint Menu".
* The higher the Kart Rank, the more options available.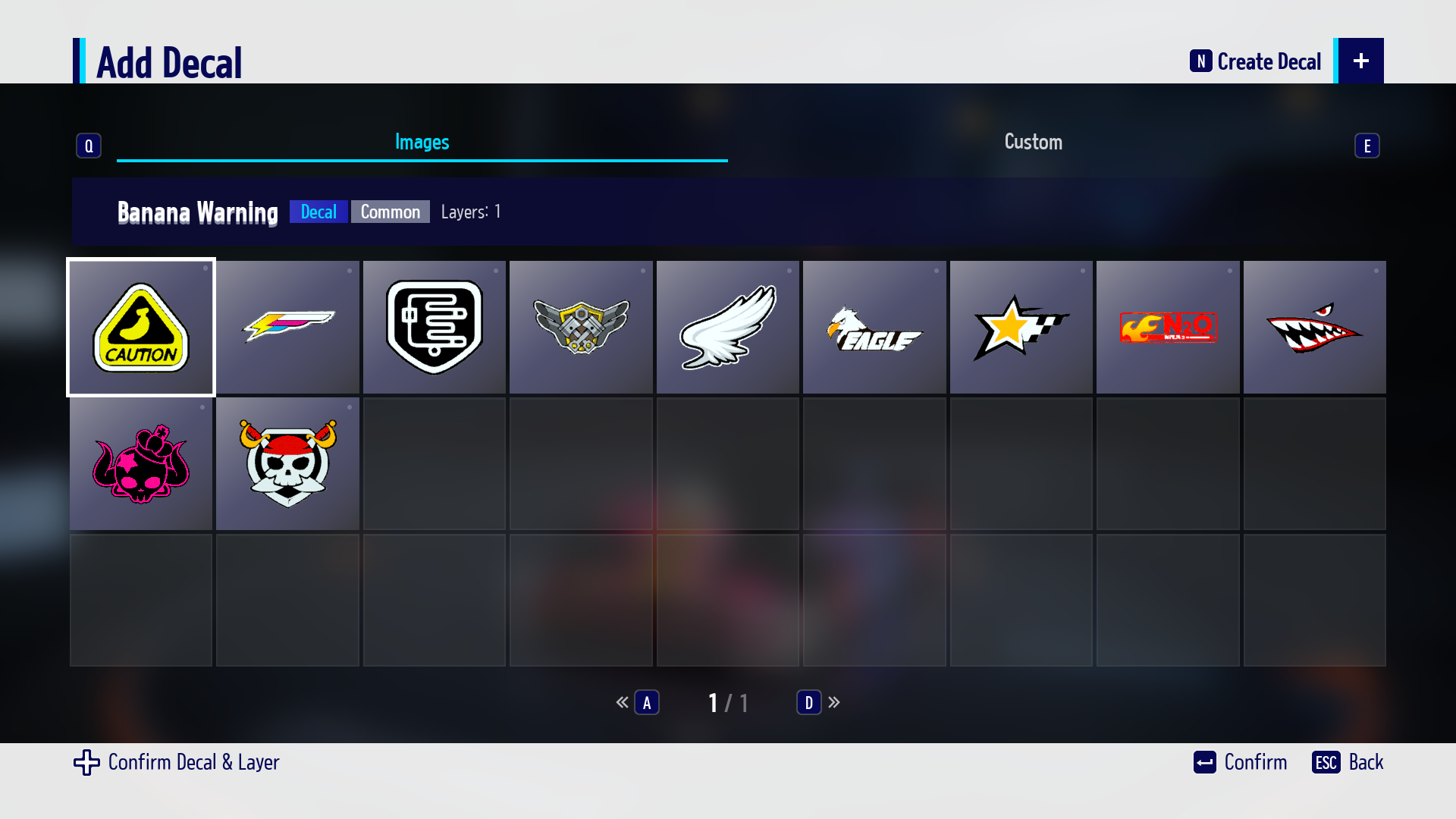 3. Click + in the "Decal Menu" and select the desired decal.
- Additional image decals can be obtained via Achievements and more.
- You can check decals created in the "Create Decal" menu in "My Decals".
- The "Received Decals" menu is currently in development, and the function will be opened at a later date.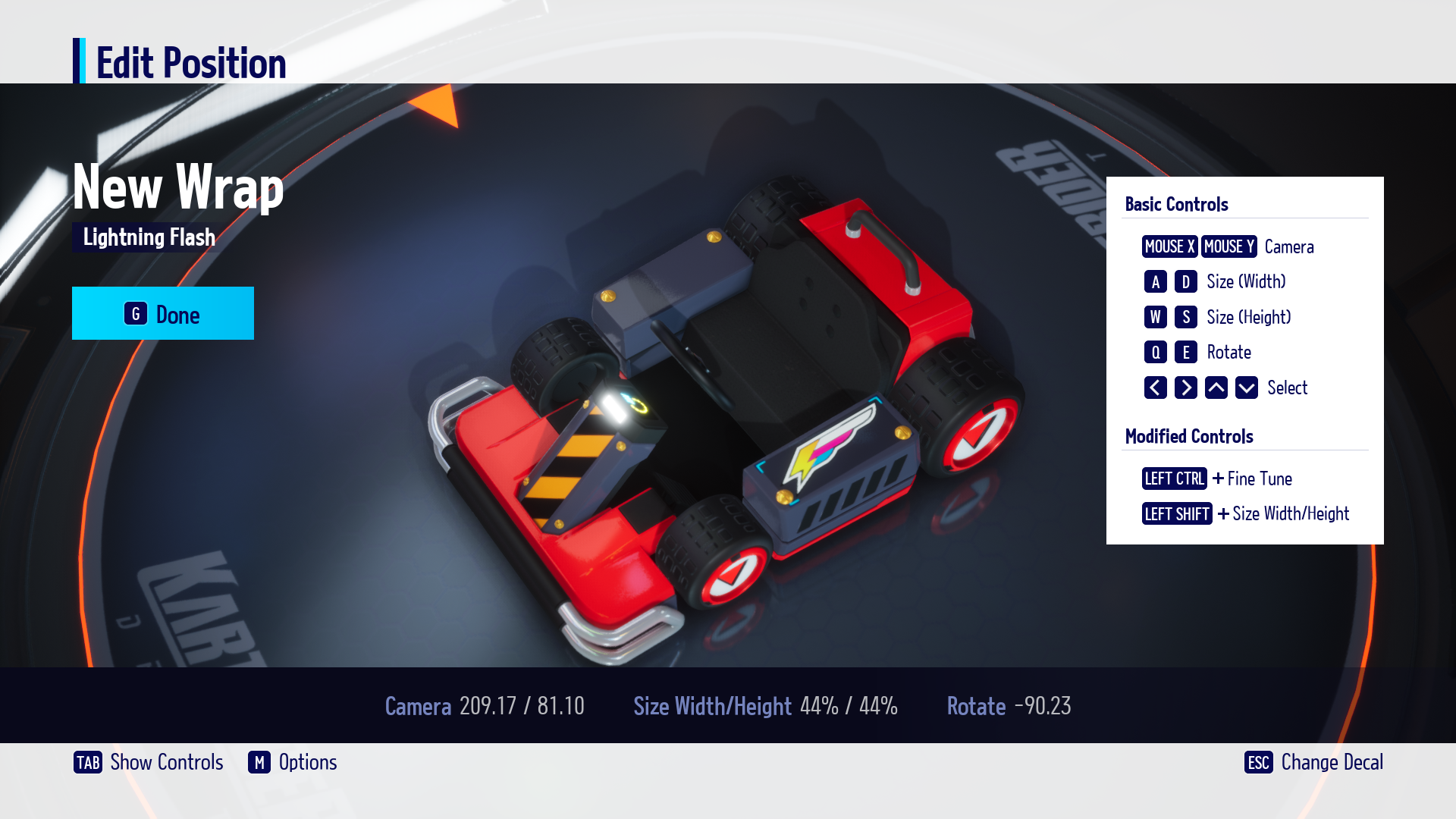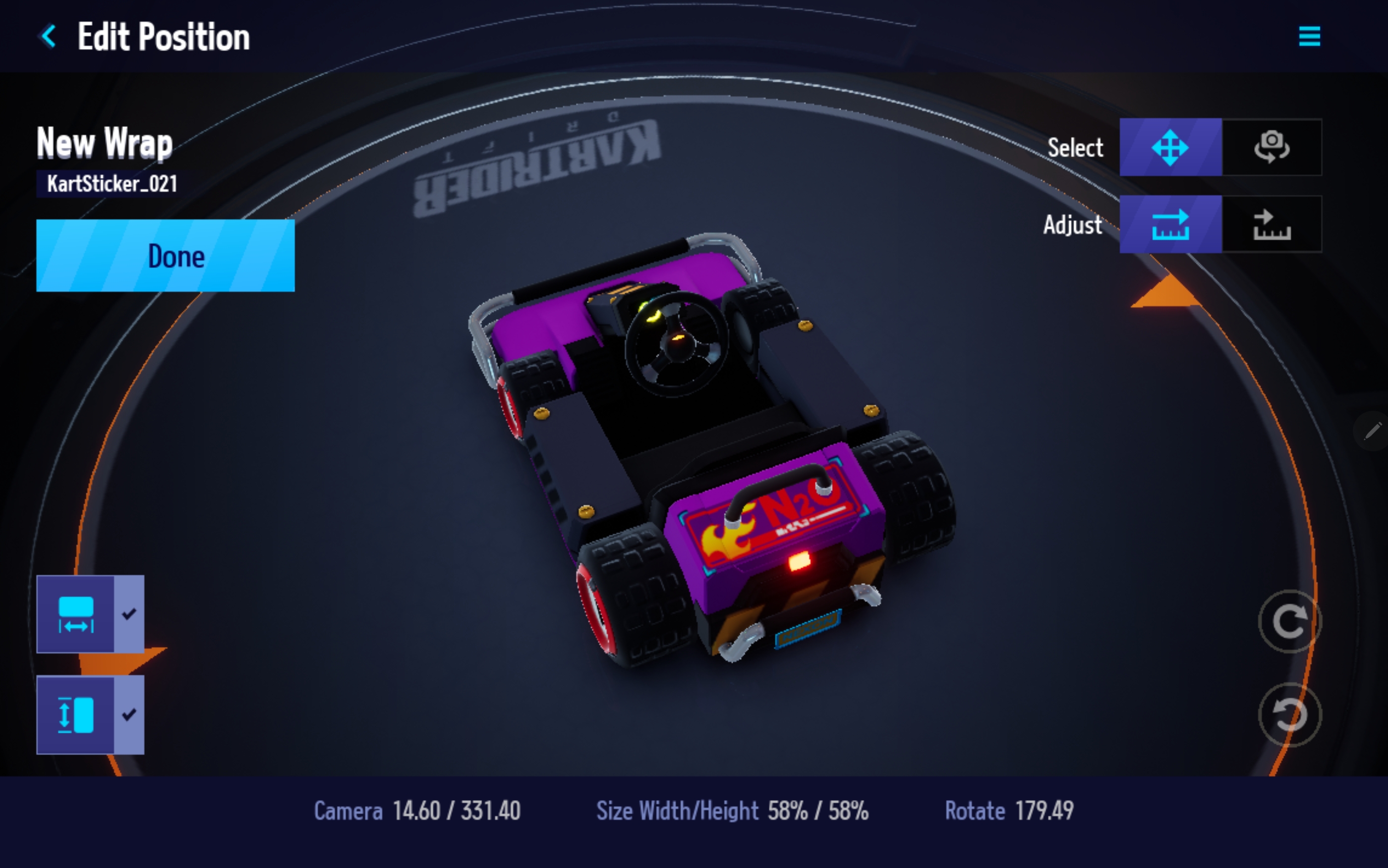 Select the desired decal, and adjust the position and size using "Edit Position".
Click "Change Decal" on the bottom right to remove the decal you are editing and work on another decal.
You can use functions such as Flip, Mirror, and Reset Position through the menu.
4. If you have finished editing, you can click "[Done]" and select "[Save]" to enter a Livery name.
- You can create up to 3 liveries per kart by default.
Creating Decals
• Create Decals Order
1. Click + in "[Livery - Create Decal]".
2. Select the desired design in the decal menu.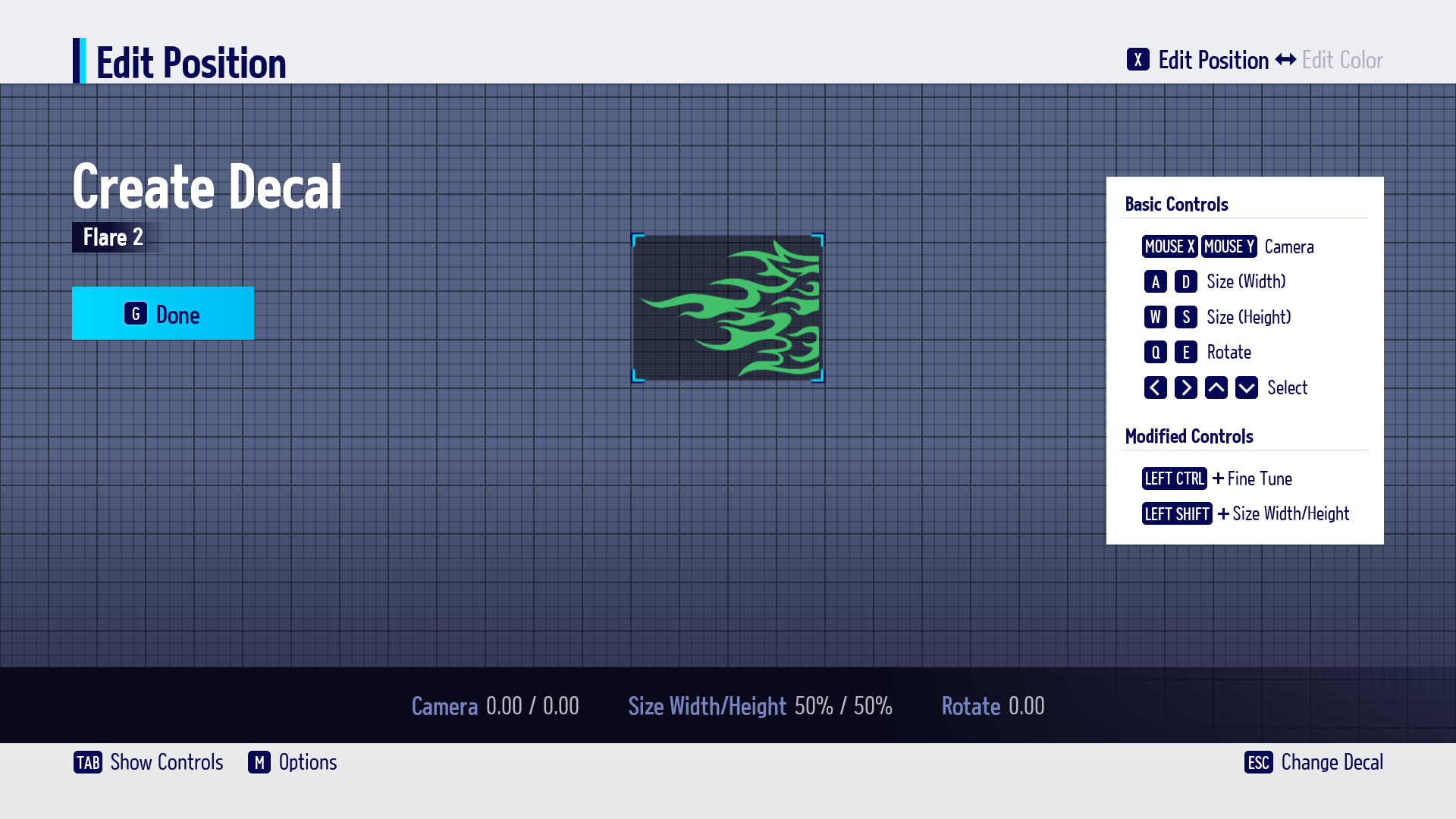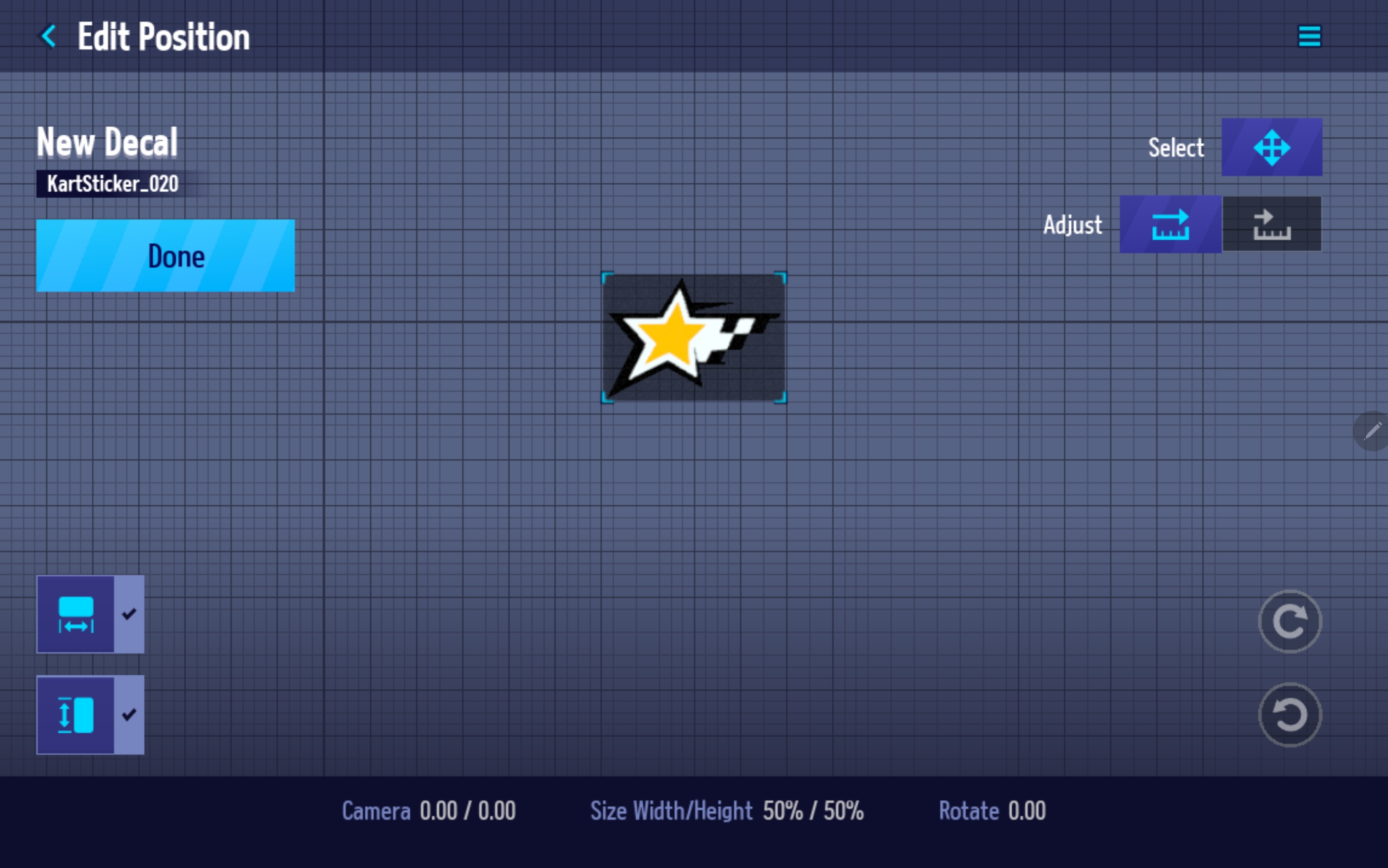 3. Select "Edit Color↔Edit Position" to edit the decal's color/size/direction.
4. If you have finished editing, you can click "[Done]" and select "[Save]" to enter a decal name.
- You can create up to 10 decals per account by default.
5. You can view the decals you have created in "My Decals".
U.G.C. Disclaimer
All user generated content must adhere to the rules below and on our User Generated Content page. Please be aware that all user generated content may be removed at any time.
• Where another person's work (design, character, etc.) is used without permission of the copyright holder
• Where the design, name of another person, or registered trademark are used without permission
• Where a design or name uses a portrait of another person without permission or includes personal information
• Where the design or name contains sensational, obscene, or repulsive content, symbols, etc
• Where the design or name may offend another person or a particular group and where content or symbols, etc. are included to promote an argument that is not related to the game
• Where the design and name include information for promotion and advertising for the purpose of pursuing one's own interests
• Where the user generated content is manufactured in violation of the relevant laws, Nexon Terms of Use, Game Operation Policy, etc
※ The images in this guide were taken from the test environment. They may change according to future updates.