[New Racers] Please note that all new users need to be approved before posting. This process can take up to 24 hours. Thank you for your patience.

Smallerbee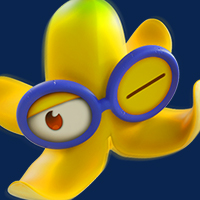 KartRider: Drift Rep: 325
Posts: 30
Member, Administrator, Nexon
Hey Racers!
We would like to inform you of the known issues in the Global Racing Test environment.
Please take note of the following list. We hope you won't have any issues during the test!

▮
Known Issues
All Platforms
∙ Time Attack records remaining from the previous Closed Beta Tests
- The Time Attack shadow could appear for racers who participated in previous Closed Beta Tests.
∙ Occasional pop-ups about delay/unexpected network issue on certain mobile devices or environments.
PC
∙ Game has no audio
- Please head to your audio settings and set your Sound Output Device to "Default." This issue occurs when the Sound Output Device is changed.
Console
∙ Unable to use voice chat on the Xbox platform.
▮
Additional Game Content
The "Time Attack - Ranked Challenge" mode will be unavailable on Day 1 of the Global Racing Test.
∙ Period: 9/1/2022 (Thur) 10:00 AM - 9/2/2022 (Fri) 9:00 AM
Ranked Challenge will be available after 9:00 AM (UTC+9), when the Time Attack rankings are updated each day.
Please note that the mode is unavailable on Day 1 as there are no registered ranked players.

We will update this page with any other issues discovered. The title of this post will reflect any updates.
Thank you.
No limits, all drift!
KartRider: Drift