[New Racers] Please note that all new users need to be approved before posting. This process can take up to 24 hours. Thank you for your patience.

Smallerbee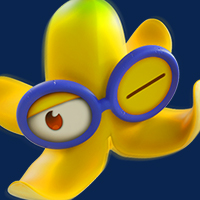 KartRider: Drift Rep: 325
Posts: 30
Member, Administrator, Nexon
We have taken action against players who we confirmed to be using unauthorized programs, creating inappropriate livery content, or that had inappropriate racer names during the Global Racing Test.
Breaking these policies results in disqualification from the Global Racing Test, removal of inappropriate content, a forced name change, or any combination of the three. We ask for your cooperation to ensure KartRider: Drift provides a fun and pleasant environment for everyone.
[Beta Test Service Operation Policy]
▶ Unauthorized Program Use
We have banned the following players confirmed to be using unauthorized programs.

▶ Inappropriate Livery Removal
We removed offensive or inappropriate livery creations created by the following players.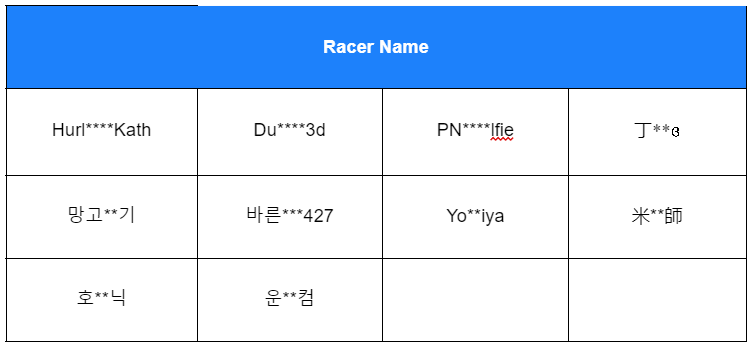 ▶ Inappropriate Racer Name
We forcibly changed some players' inappropriate racer names to appropriate nicknames if their names violated the naming policy, such as using expletives or obscenities. A total of 429 inappropriate racer names have been changed.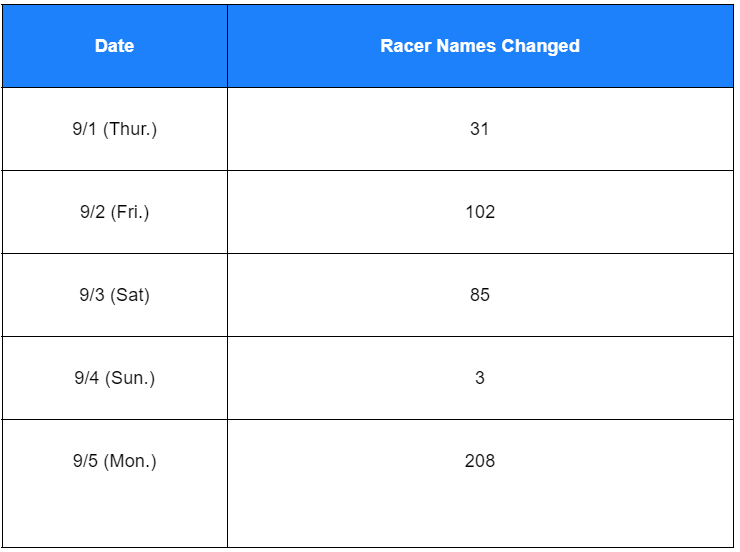 * 9/5 (Mon.) only contains actions taken before 12 AM KST.
We will continue to do everything in our power to maintain a pleasant environment and fair play throughout KartRider: Drift's lifetime.