[New Racers] Please note that all new users need to be approved before posting. This process can take up to 24 hours. Thank you for your patience.

Discord Rules and Regulations
Smallerbee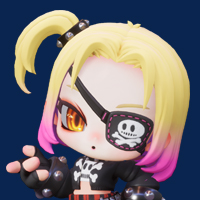 KartRider: Drift Rep: 1,045
Posts: 247
Member, Administrator, Moderator, Nexon
To find the rules in your preferred language please check that languages category.

1. Racist, discriminatory, derogatory, or threatening comments will not be tolerated. Any form of flaming, harassing, react-pinging, name-calling, witch-hunting or trolling of any person or group is strictly not allowed.

2. Do not unnecessarily ping / mention / DM other players, Nexon staff, or Volunteer Moderators.

3. Be courteous and avoid spamming.

4. Mild swearing in reasonable moderation may be acceptable to a certain extent, but any suggestive, vulgar, or offensive terms, excessive profanity or profanity directed at any person or group, or bypassing the Discord chat filter is not allowed.

5. This server is not the place for discussing sensitive, controversial or potentially triggering subjects, including topics such as politics or religion, etc.

6. All forms of NSFW (not safe for work) content is strictly prohibited.

7. This is not the platform to dispute in-game bans.

8. Links to other non-KartRider: Drift-related Discord servers are not allowed. Any form of real-world trading (RWT) such as buying, selling, or trading in-game accounts, items, currency or assets is also prohibited.

9. Discussion of KartRider: Drift modifications, hacks, exploits, Private Servers, and any other activity in violation of Nexon's Terms of Service, etc. will not be tolerated.

10. Impersonating other players, Nexon staff, bots, or Volunteer Moderators is not allowed.

Punishments may vary by offense and severity of the infraction.