[New Racers] Please note that all new users need to be approved before posting. This process can take up to 24 hours. Thank you for your patience.

Discord Regeln und Bestimmungen
Smallerbee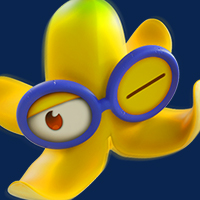 KartRider: Drift Rep: 425
Posts: 43
Member, Administrator, Nexon
edited

1:35PM

November 21, 2022
in Deutsch
1. Rassistische, diskriminierende, abwertende oder drohende Kommentare werden nicht toleriert. Jede Form von Flaming, Belästigung, Beleidigung, Hetze oder Trolling gegen Einzelpersonen oder Gruppen ist strengstens verboten.

2. Andere Spieler, Mitarbeiter von Nexon oder freiwillige Moderatoren dürfen nicht unnötig angepingt, erwähnt oder per Direktnachricht angeschrieben werden.

3. Bleib höflich und vermeide Spam.

4. Harmlose Flüche in angemessener Dosierung sind bis zu einem gewissen Grad akzeptabel. Nicht gestattet sind dagegen anzügliche, vulgäre oder verletzende Ausdrücke, ausufernde Obszönitäten oder Beschimpfungen, die sich gegen eine Person oder Gruppe richten oder den Discord-Chatfilter zu umgehen versuchen.

5. Dieser Server ist nicht der richtige Ort, um brisante, kontroverse oder potenziell provokante Themen wie beispielsweise Politik oder Religion zu diskutieren.

6. Jegliche Formen von NSFW-Inhalten (unangemessen für den Arbeitsplatz) sind streng verboten.

7. Dies ist nicht der geeignete Platz für Beschwerden über Spielsperren.

8. Links zu anderen Discord-Servern, die keinen Bezug zu KartRider: Drift haben, sind nicht erlaubt. Jede Form von Echtgeldhandel, wie etwa der Kauf, Verkauf oder Handel mit Accounts, Gegenständen, Währung oder Gütern aus dem Spiel, ist ebenfalls untersagt.

9. Diskussionen über Modifikationen, Hacks, Exploits, private Server oder andere Aktivitäten, die gegen die Nutzungsbedingungen von Nexon verstoßen, werden nicht geduldet.

10. Es ist nicht erlaubt, sich als anderer Spieler, Mitarbeiter von Nexon oder freiwilliger Moderator auszugeben.