[New Racers] Please note that all new users need to be approved before posting. This process can take up to 24 hours. Thank you for your patience.

Norme e regolamenti di Discord
Smallerbee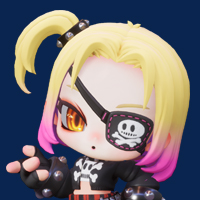 KartRider: Drift Rep: 1,045
Posts: 248
Member, Administrator, Moderator, Nexon
edited

1:36PM

November 21, 2022
in Italiano
1. Non saranno tollerati commenti razzisti, discriminatori, dispregiativi o minatori. Qualsiasi forma di azioni offensive, molestie, insulti, cacce alle streghe o trolling nei confronti di qualsiasi persona o gruppo non è assolutamente consentita.

2. Non utilizzare ping / menzioni / messaggi diretti non necessari verso i giocatori, staff di Nexon o moderatori volontari.

3. Sii gentile ed evita lo spam.

4. Le parolacce lievi in quantità moderata possono essere accettabili fino a un certo punto, ma non sono consentiti termini suggestivi, volgari o offensivi, bestemmie eccessive o dirette a qualsiasi persona o gruppo, né l'aggiramento del filtro della chat di Discord.

5. Questo server non è il luogo adatto per discutere di argomenti sensibili, controversi o che possono scatenare discussioni accese, compresi argomenti come la politica o la religione, ecc.

6. Qualsiasi forma di contenuto NSFW (vietato ai minori) è assolutamente proibito.

7. Questa non è la piattaforma per contestare i ban di gioco.

8. I link ad altri server di Discord non legati a KartRider: Drift non sono consentiti. È vietata anche qualsiasi forma di commercio nel mondo reale (RWT) come l'acquisto, la vendita o lo scambio di account di gioco, oggetti, valuta o beni.

9. Le discussioni su modifiche, hack, exploit, server privati per KartRider: Drift e qualsiasi altra attività che violi i Termini di servizio di Nexon, ecc. non saranno tollerate.

10. Non è consentito fingere di essere altri giocatori, il personale Nexon, i bot o i moderatori volontari.