[New Racers] Please note that all new users need to be approved before posting. This process can take up to 24 hours. Thank you for your patience.

Normas y reglamentos de Discord
Smallerbee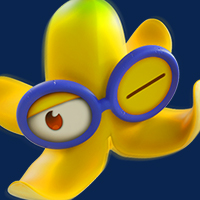 KartRider: Drift Rep: 425
Posts: 43
Member, Administrator, Nexon
edited

1:36PM

November 21, 2022
in Español
1. No se tolerarán comentarios racistas, discriminatorios, despectivos o amenazantes. No está permitido insultar, hostigar, usar apodos ofensivos, alentar al acoso ni hacer bromas pesadas a una persona o grupo.

2. No envíes alertas, menciones ni mensajes directos innecesarios a otros jugadores, trabajadores de Nexon o moderadores voluntarios.

3. Sé amable y evita enviar demasiados mensajes.

4. No hay problema con decir algunas malas palabras, siempre que sea con moderación. Sin embargo, está prohibido el uso de cualquier término sugerente, vulgar u ofensivo, el uso de obscenidades o insultos excesivos dirigidos a cualquier persona o grupo, así como intentar evitar el filtro de chat de Discord.

5. Este servidor no es el lugar indicado para debatir sobre temas sensibles, controversiales o delicados, tales como política, religión, etc.

6. Está estrictamente prohibido todo tipo de contenido inapropiado.

7. Esta plataforma no es el lugar para discutir sobre suspensiones dentro del juego.

8. No se permite compartir enlaces que no estén relacionados con los servidores de Discord de KartRider: Drift. Además, está prohibida cualquier forma de negocio del mundo real, como compras, ventas o intercambios de cuentas, objetos, monedas o recursos del juego.

9. No se tolerarán los debates sobre modificaciones, hackeos, abusos de errores o servidores privados de KartRider: Drift, ni cualquier otra actividad que infrinja los términos de servicio de Nexon.

10. Está prohibido hacerse pasar por otros jugadores, trabajadores de Nexon, bots o moderadores voluntarios.