[New Racers] Please note that all new users need to be approved before posting. This process can take up to 24 hours. Thank you for your patience.

Regras e Regulamentos do Discord
Smallerbee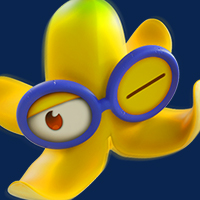 KartRider: Drift Rep: 425
Posts: 43
Member, Administrator, Nexon
1. Não toleramos comentários racistas, discriminatórios, depreciativos ou ameaças. É estritamente proibido todo e qualquer tipo de comportamento hostil, assédio, palavrões, perseguição ou insultos a qualquer pessoa ou grupo.

2. Não sinalize, mencione ou mande mensagens sem motivo a outros jogadores, à equipe Nexon ou aos moderadores voluntários.

3. Seja gentil e não envie mensagens repetidas.

4. Palavrões leves e em moderação serão aceitos até certo ponto. Porém, não é permitido ignorar o filtro de bate-papo do Discord ou enviar termos sugestivos, vulgares, ofensivos e utilizar linguagem imprópria ou ofender alguém ou algum grupo específico.

5. Esse servidor não é o lugar para discussões de conteúdo suscetível, controverso ou que possam acionar gatilhos em outras pessoas, como conteúdo político, religioso, etc.

6. São proibidas todas as formas de conteúdo inapropriado ao ambiente de trabalho (NSFW).

7. Essa não é a plataforma para discutir banimentos do jogo.

8. Não é permitido enviar links de servidores de Discord não relacionados ao KartRider: Drift. São proibidas transações fora do jogo, como compra, venda ou troca de contas, itens, dinheiro ou recursos.

9. Não serão toleradas discussões de modificações do KartRider: Drift, hacks, abusos, servidores privados ou qualquer outra atividade que viole os Termos de Serviço Nexon.

10. Não é permitido se passar por outros jogadores, pessoas da equipe Nexon, bots ou moderadores voluntários.