[New Racers] Please note that all new users need to be approved before posting. This process can take up to 24 hours. Thank you for your patience.

KartRider: Drift x HyperX Giveaway Winner
Smallerbee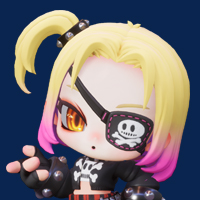 KartRider: Drift Rep: 1,045
Posts: 252
Member, Administrator, Moderator, Nexon
Hi Racers!

Thank you for participating in the KartRider: Drift x HyperX Gaming Accessories Giveaway! The randomly drawn winner has been notified via text.
Don't worry if you missed the contest! More giveaways are on the horizon! Make sure to subscribe to KartRider: Drift text messages to be the first to hear about upcoming contests, the latest news, exclusive rewards, behind-the-scenes content, and much more!

Without further ado, here's the lucky winner...
@LuckyTomTom
We'll be shipping your prize soon!

Thank you!