[New Racers] Please note that all new users need to be approved before posting. This process can take up to 24 hours. Thank you for your patience.

Quick thoughts about improvements in next updates
Blaues_Ding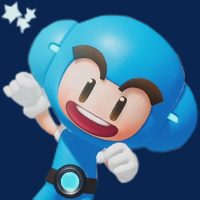 KartRider: Drift Rep: 955
Posts: 52
Member
Hi there, I'd like to have a thread where the community can post ideas and Nexon will give answeres if things are on their bucket list...

- on/off button for intro at startup
- set "auto play" at startup (skip the button after the intro)
- add a direction arrow to the little map overviews
- allow to join custom races without key (random players)
- allow to view race results as long as I want to
- stop multiple hits at the same time (invincibility)
- mark KI (AI) racers (like the "supports on" marking)

Add your quick thoughts and hopefully we'll get reactions from Nexon...