[New Racers] Please note that all new users need to be approved before posting. This process can take up to 24 hours. Thank you for your patience.

March 29th: Player Ban and Policy Violator Report
Smallerbee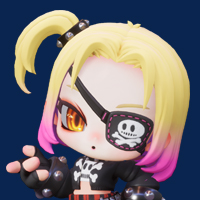 KartRider: Drift Rep: 1,020
Posts: 221
Member, Administrator, Moderator, Nexon
We have taken action against players found to be in violation of our policies and Terms of Use. Please see below for a detailed report on these actions.
We will continue to improve our process to ensure a pleasant, fair, and welcoming environment for all.
We ask Racers to actively report players breaking the rules using the
"Report"
feature in-game.
To report a player please navigate to the Lobby and either select [Menu] -> [Report]
OR
select [Social] and select the Racer's name in any section it appears. You may also search for the racers name in the [Social] menu.
▶ Report Period
This report is for the following dates:
March 20th, 2023 (Monday) - March 26th, 2023 (Sunday) (UTC+9)
▶ Unauthorized Program Creation
We have taken action against players who create or distribute unauthorized programs. (Total of 5 Racers)

▶ Unauthorized Program Use
We have banned the following players confirmed to be using unauthorized programs. (Total of 51 Racers)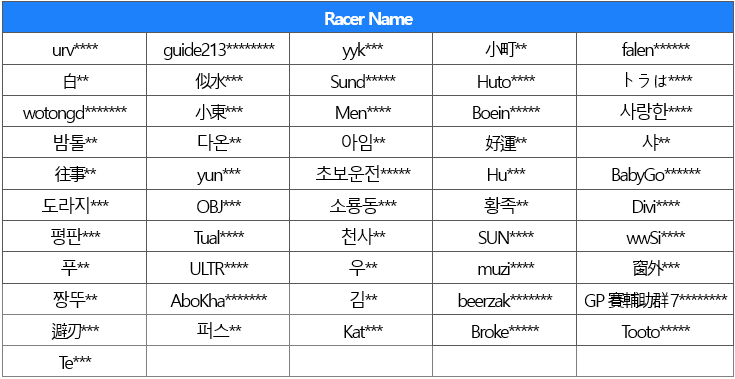 ▶ Inappropriate Livery Removal
We removed offensive or inappropriate livery creations created by the following players. (Total of 76 Racers)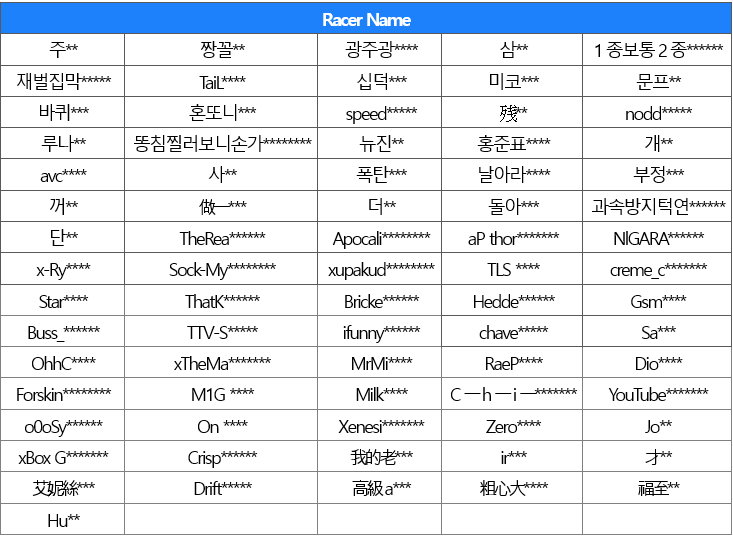 ▶ Inappropriate Racer Name
We forcibly changed some players' inappropriate racer names to appropriate nicknames if their names violated the naming policy, such as using expletives or obscenities. Game restrictions may be placed on these accounts based on the number of offenses.

▶ Notes
- Ban/Game restrictions may vary based on the specific offense as well as number of offenses. Please refer to the
KartRider: Drift Terms of Use
for more information.
- Action was taken on accounts both reported by the community and accounts discovered to be in violation by our own monitoring.
We will always strive to provide fair gameplay and a welcoming game environment.
Thank you.