[New Racers] Please note that all new users need to be approved before posting. This process can take up to 24 hours. Thank you for your patience.

Downhill Dribble Drive Event Announcement
Smallerbee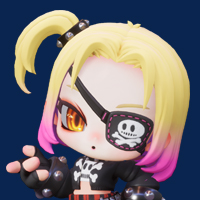 KartRider: Drift Rep: 1,020
Posts: 221
Member, Administrator, Moderator, Nexon
Hey Racers!
It's time for another event! Get your swim trunks on, we're heading to the beaches of Rio De Janitro!
The
Downhill Dribble Drive
event will task you with taking a ball from the pitch on Rio De Janitro all the way to the finish line.
The fastest 5 players will earn the exclusive Crown license plate
and
20 random entries will earn the Lucky 37 sticker.
This event will run from
April 21st at 11 AM PT
until
May 1st at 6 PM PT
.
How to Enter:
Begin a time attack on World Tour: Rio De Janitro.
Proceed with the race normally until you reach the football pitch (soccer field).
Using your kart, push any of the balls from this area to the finish line.
Take a screenshot or video of you crossing the finish line with this ball.
Post this screenshot or video to any one of the entry channels.
Include your Racer Name (in-game username)
-In the #Entries channel of the Discord
-As a comment on the official forum post
-As a comment on the Steam Events post
Rules:
All submissions must include the ball and you crossing the finish line.
All video submissions must be under 15 seconds.
Every submissions is subject to review, and may be rejected for any reason.
Any offensive or inappropriate content will be rejected and may be grounds for further action both in game and on community platforms
Example:
Full legal rules can be found here:
https://forums.kartrider.nexon.net/discussion/788/