[New Racers] Please note that all new users need to be approved before posting. This process can take up to 24 hours. Thank you for your patience.

Game Guides Part 18: Replays
Smallerbee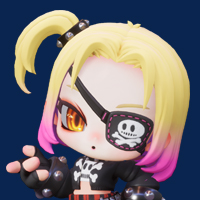 KartRider: Drift Rep: 1,020
Posts: 221
Member, Administrator, Moderator, Nexon

You can watch Replays of matches through the Replay menu.
- How to view Replays -
- After pressing [Select Mode] from the Lobby, you can find the [Your Replays] button in the [Replay] Menu.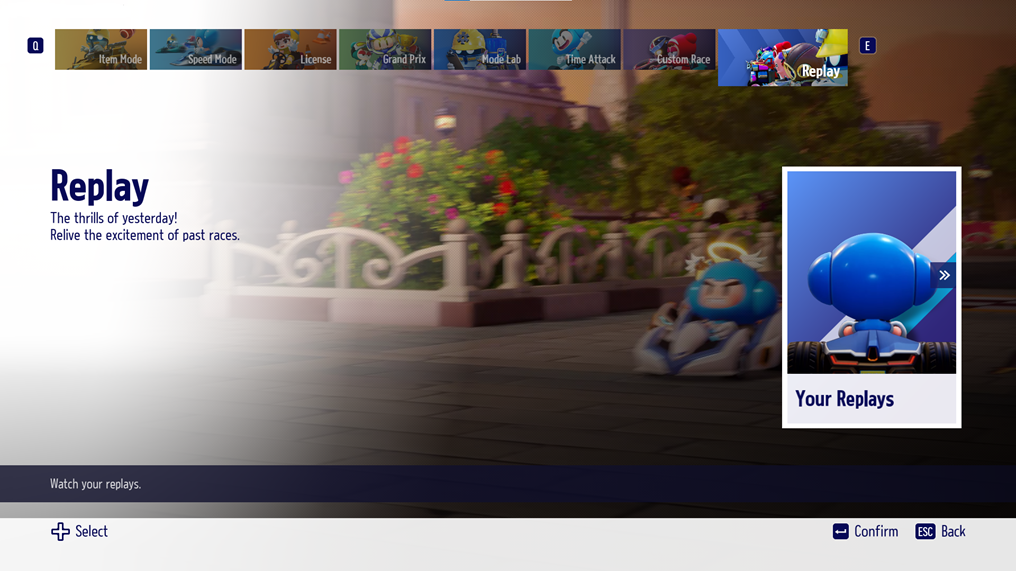 - After entering [Your Replays] you can check Replays for Speed Mode, Item Mode, and Saved Replays.
- You can watch matches by clicking on each Replay.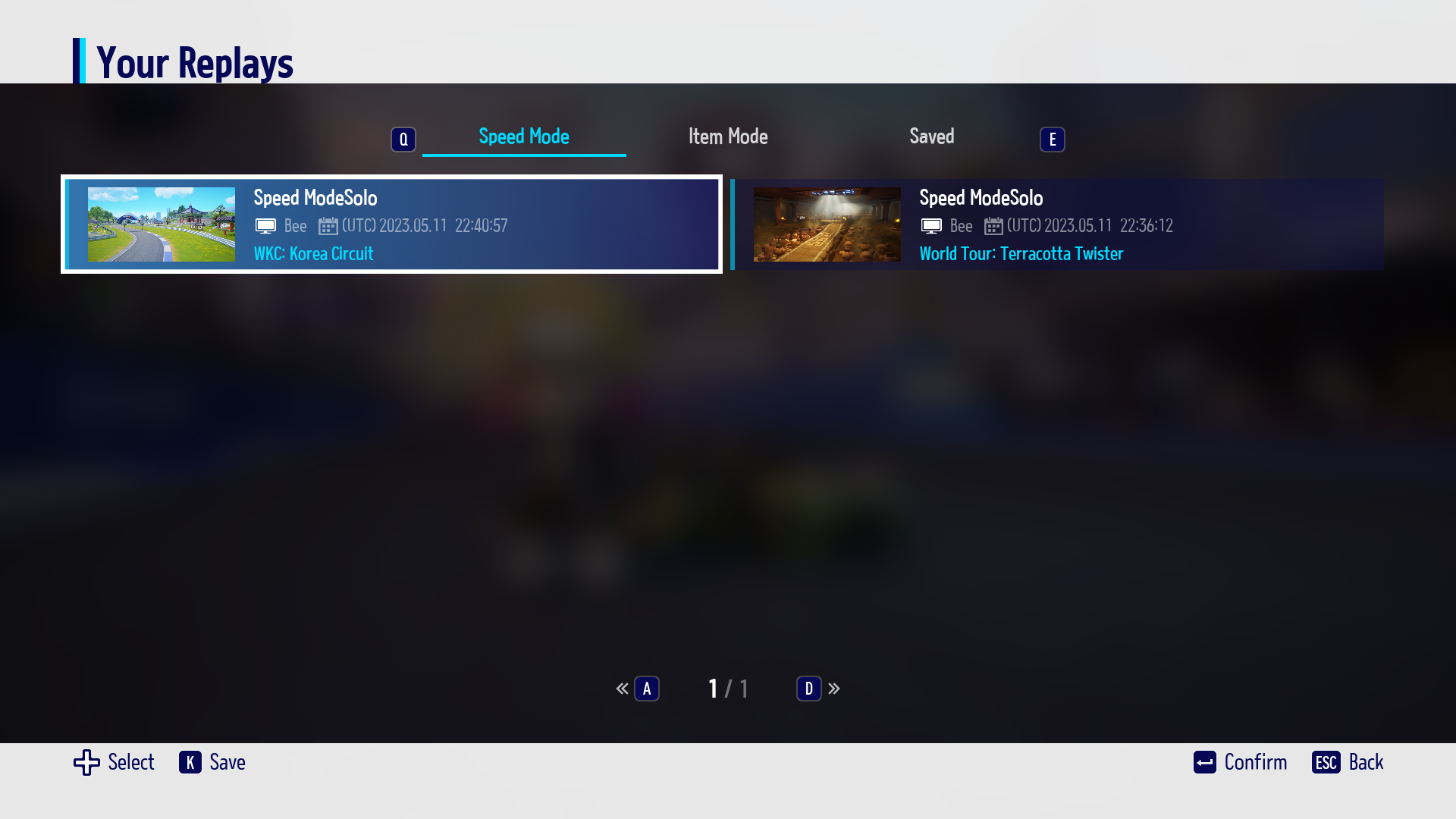 - You can edit the title and description of saved Replays by selecting a Replay and clicking on the [Edit Details] button.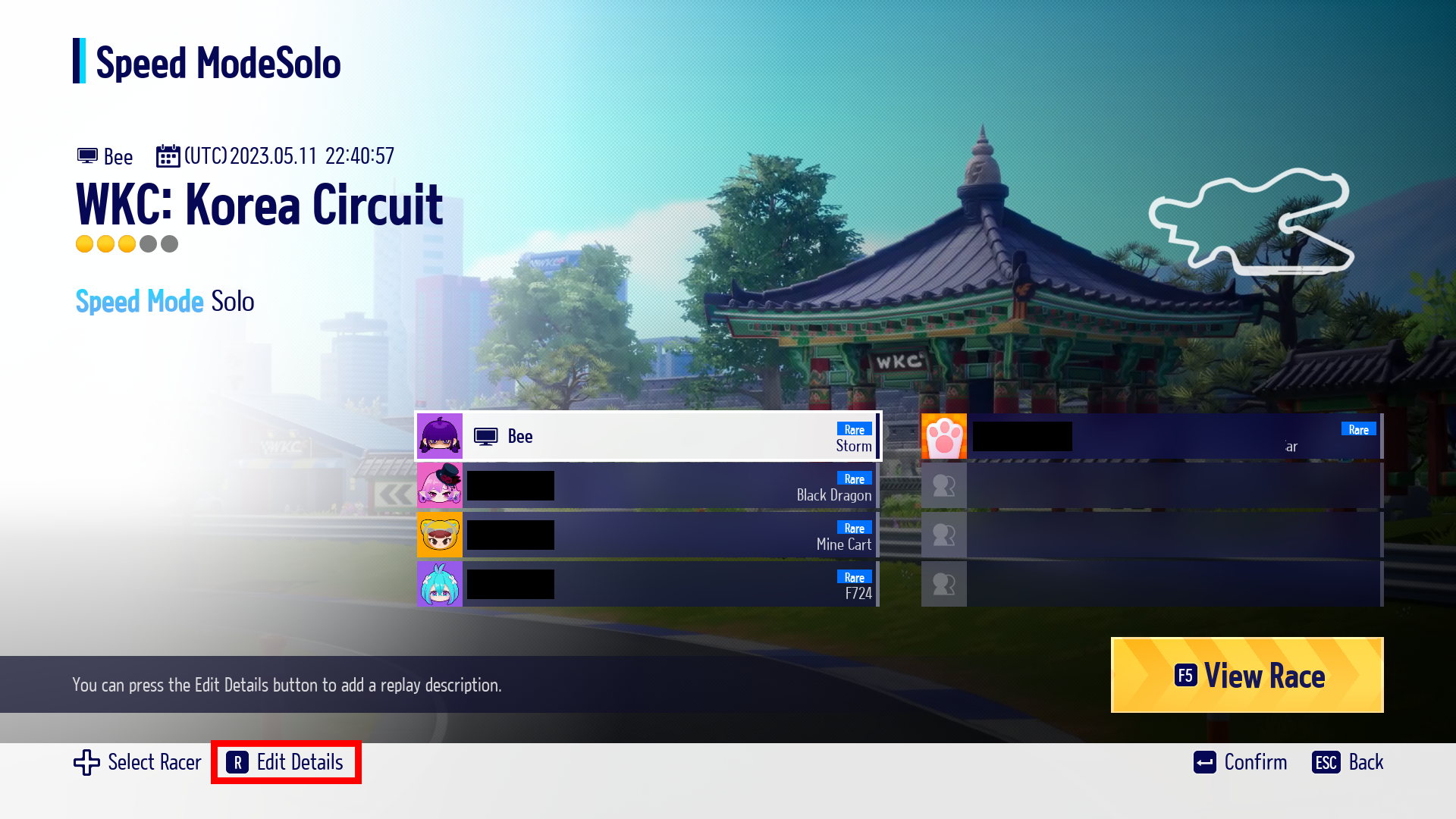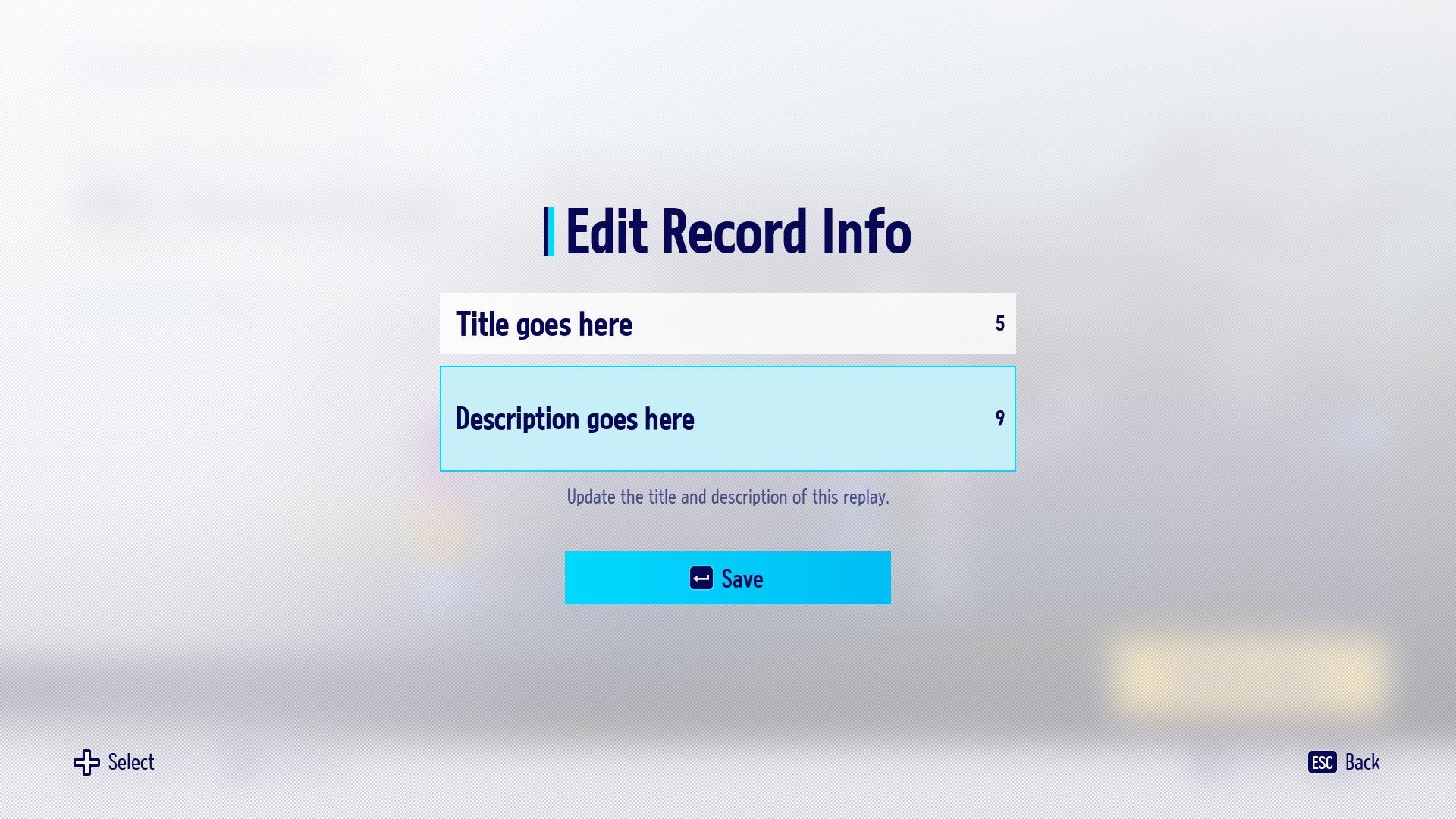 Edited Information will be reflected as below.
- How to navigate through Replays -
- By clicking on [View Race] you can play each Replay. There are controls that can be used to change Playback Options, Views, and Camera options.
- You can also navigate through the Replay, Pause, or change the speed options through the Play Menu. By pressing P and O you can move forward or backward by 10 seconds.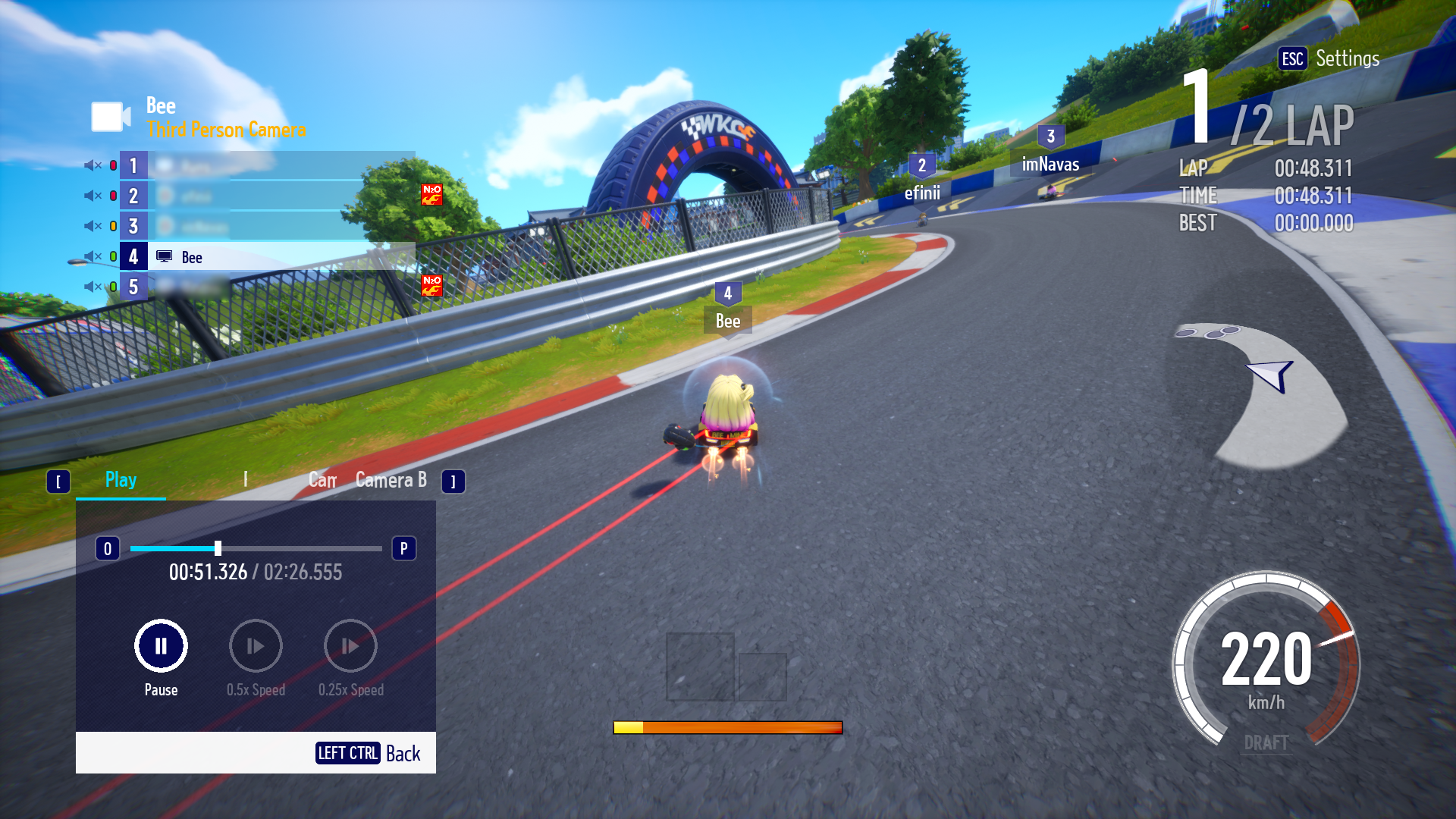 - You can select the Racer that you want to see from the Racer View option.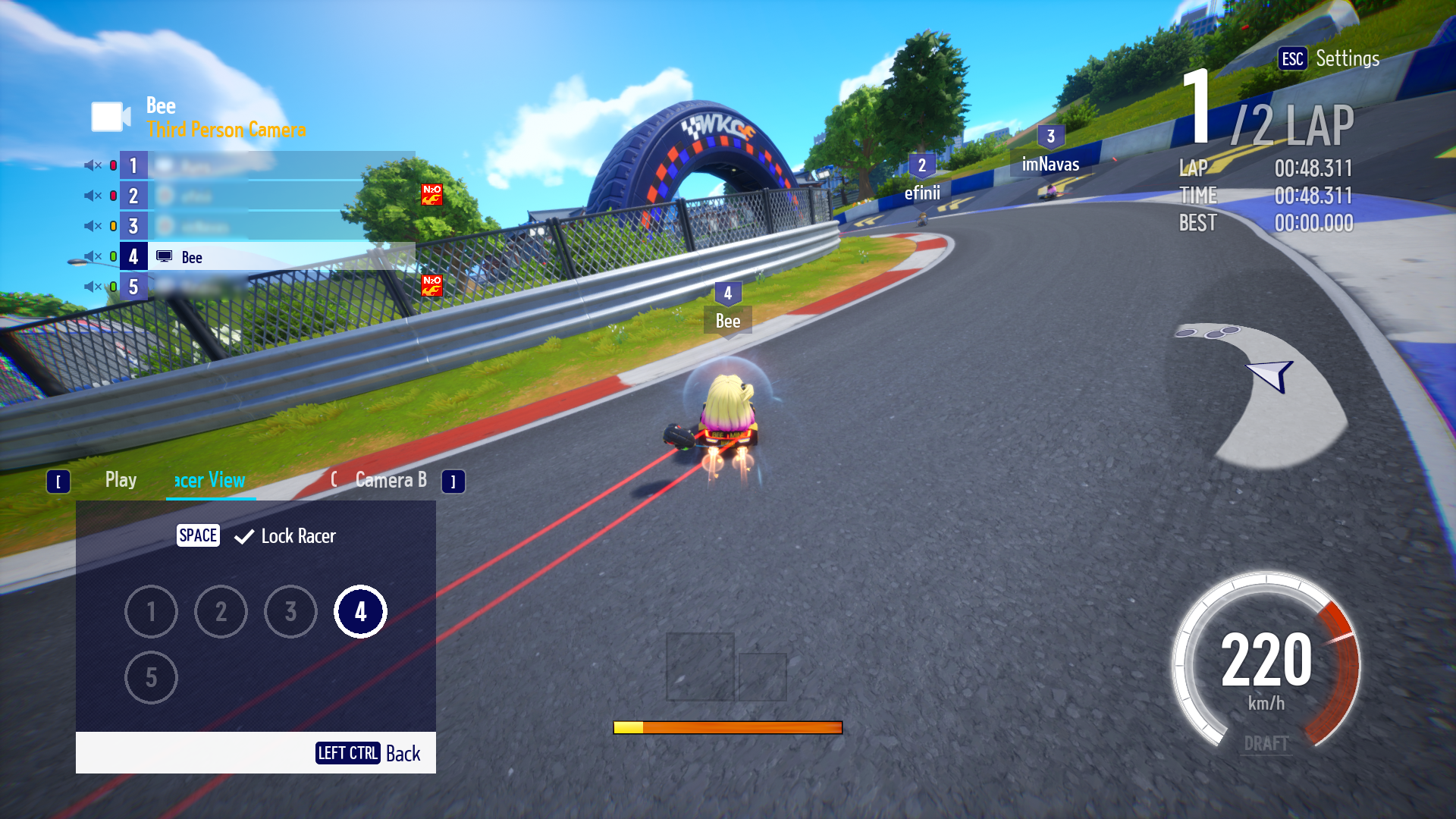 - From the Camera A and Camera B menu, you can play the Replay through various angles.
- By pressing [Settings], a menu like the image below will appear.
Hide HUD: This will hide all UI elements including the Leaderboard, Lap Time Display, Speed Dashboard, Replay Controller, etc. are turned off.
Help: You can see guides that explain how to control the Replay mode.
Leave Race: You can end the Replay.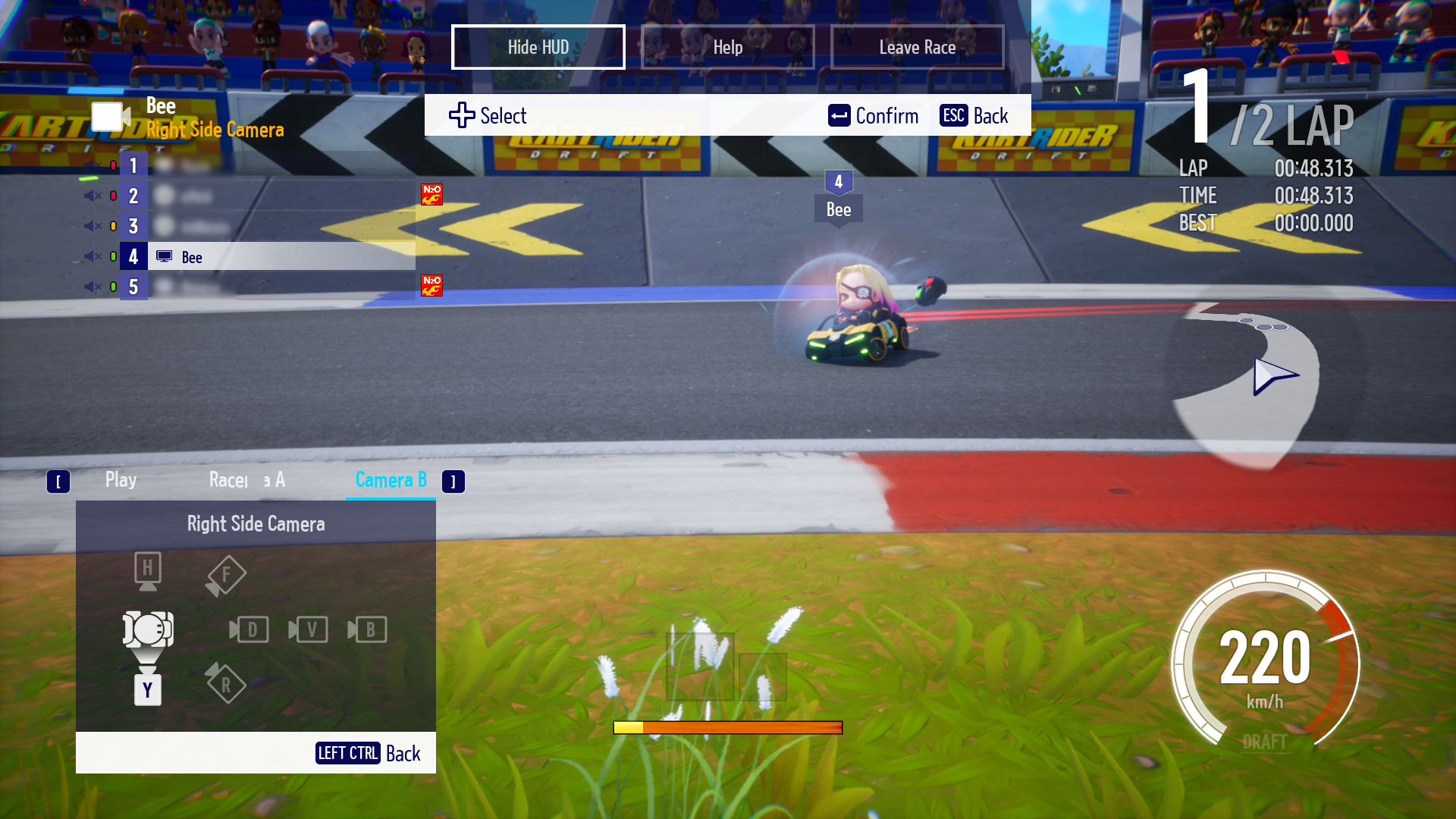 - Permanently Save Replays -
- Replays are classified into Item Mode and Speed Mode, and the most recent 10 matches will be saved in each category. After 10 matches have been saved, older matches will be overwritten as more Replays are created.
- Therefore, if there is a Replay that you want to save, you have to use the [Saved] Category.
- After selecting the Replay that you want to save and clicking on [Save] > [OK], the Replay will be moved to the Saved Replays.
- A maximum of 10 Replays can be saved.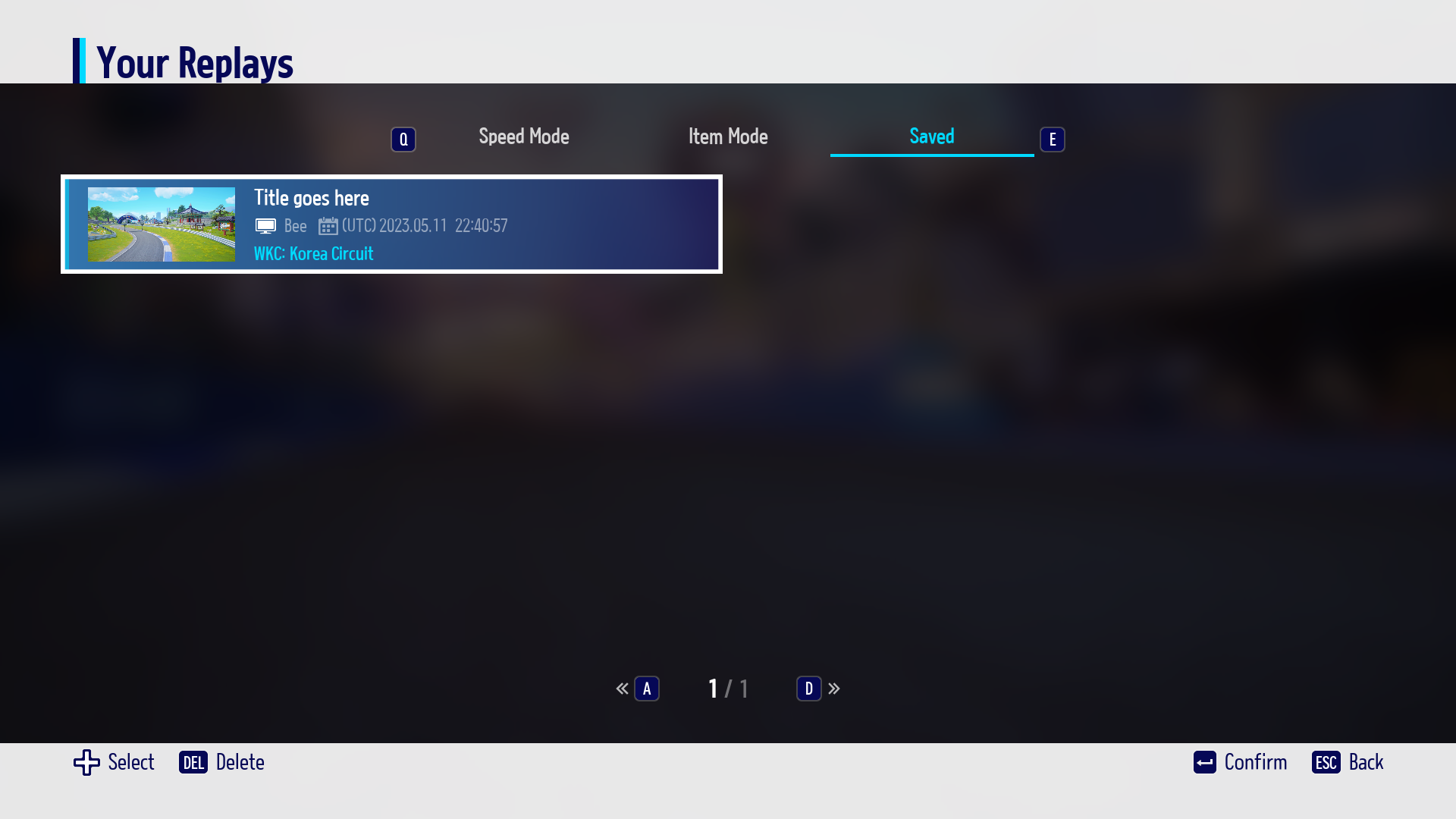 - Replays will be saved on the device that was used for the match and cannot be viewed when changing devices.
- Saved Replays
can
be viewed on different devices.
- Replays will only populate for races that have ended normally. If you leave during the race or if the lap time is too long, a Replay will not be created.

- Replay Settings -
- Replay settings can be changed from [Settings] –> [General] –> [Replay].
- The Save Replays setting has to be turned on for Replays to be saved.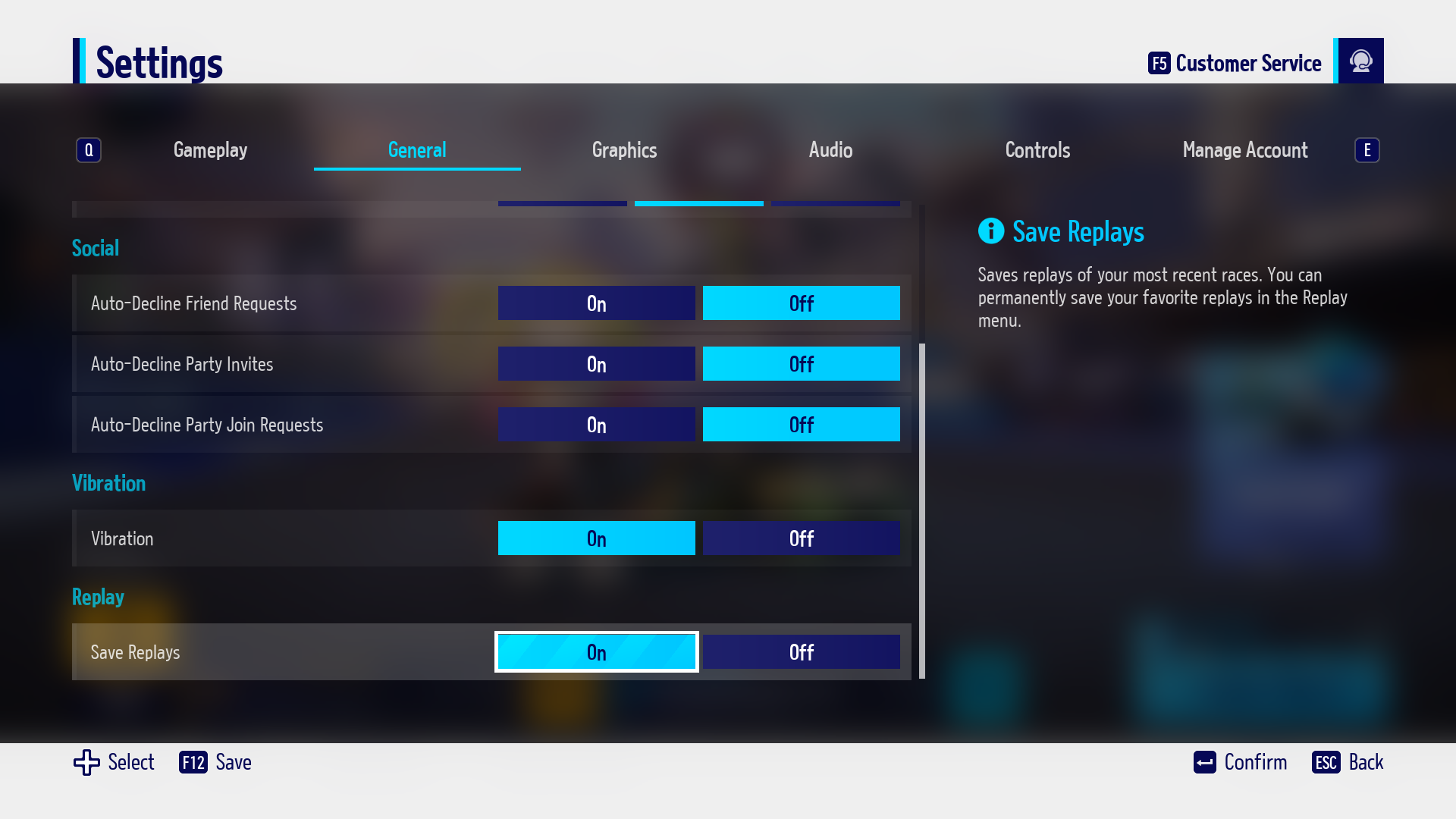 ※ Updated: 5/11/2023
※ The images in this guide were taken from the test environment.
They may change according to future updates.