[New Racers] Please note that all new users need to be approved before posting. This process can take up to 24 hours. Thank you for your patience.

Motorsport Decal / Wrap Design
Cryofuse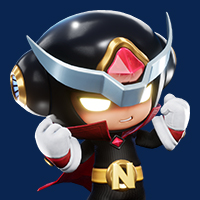 KartRider: Drift Rep: 700
Posts: 6
Member
Decal / Wrap Design - BMW Motorsport: #BMW #Racing #Logos
Just thought I'd share a decal design I created in KartRider Drift based on the
BMW Motorsport Emblem
.
Information on the emblem can be found on the official BMW website:
https://discover.bmw.co.uk/article/we-are-m
I've kept the number of layers (19) to as few as possible so the decal can be used up to 5 times on one wrap or used once with 81 layers remaining for additional decals.
I hope you like the images and if you do or not I'd appreciate it if you could leave a rating below.
Available to download and/or favorite in the KartRider Drift Decal Market*
*
I will list/re-register the decal each week if it doesn't achieve enough interest and is removed.
Cryofuse
How would you rate this decal?

0 votes

5 out of 5

&nbsp

0%

(0 votes)

4 out of 5

&nbsp

0%

(0 votes)

3 out of 5

&nbsp

0%

(0 votes)

2 out of 5

&nbsp

0%

(0 votes)

1 out of 5

&nbsp

0%

(0 votes)