[New Racers] Please note that all new users need to be approved before posting. This process can take up to 24 hours. Thank you for your patience.

Game Guides Part 19: Mode Lab - Crossover Mode
Smallerbee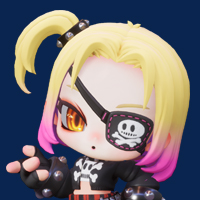 KartRider: Drift Rep: 1,045
Posts: 247
Member, Administrator, Moderator, Nexon

Let me tell you about the Crossover Mode being added to the Mode Lab.
What is Crossover Mode?
Crossover Mode Availability: September 13 (Weds) after maintenance - October 11 (Weds) (PST)
Crossover Mode is a new mode that combines both Speed and Item Modes.
Crossover Mode Guide
In Crossover Mode, you can obtain Boosts through drifting just like in Speed Mode and also obtain items from Item Boxes.
Balloon effects apply to both Item and Speed.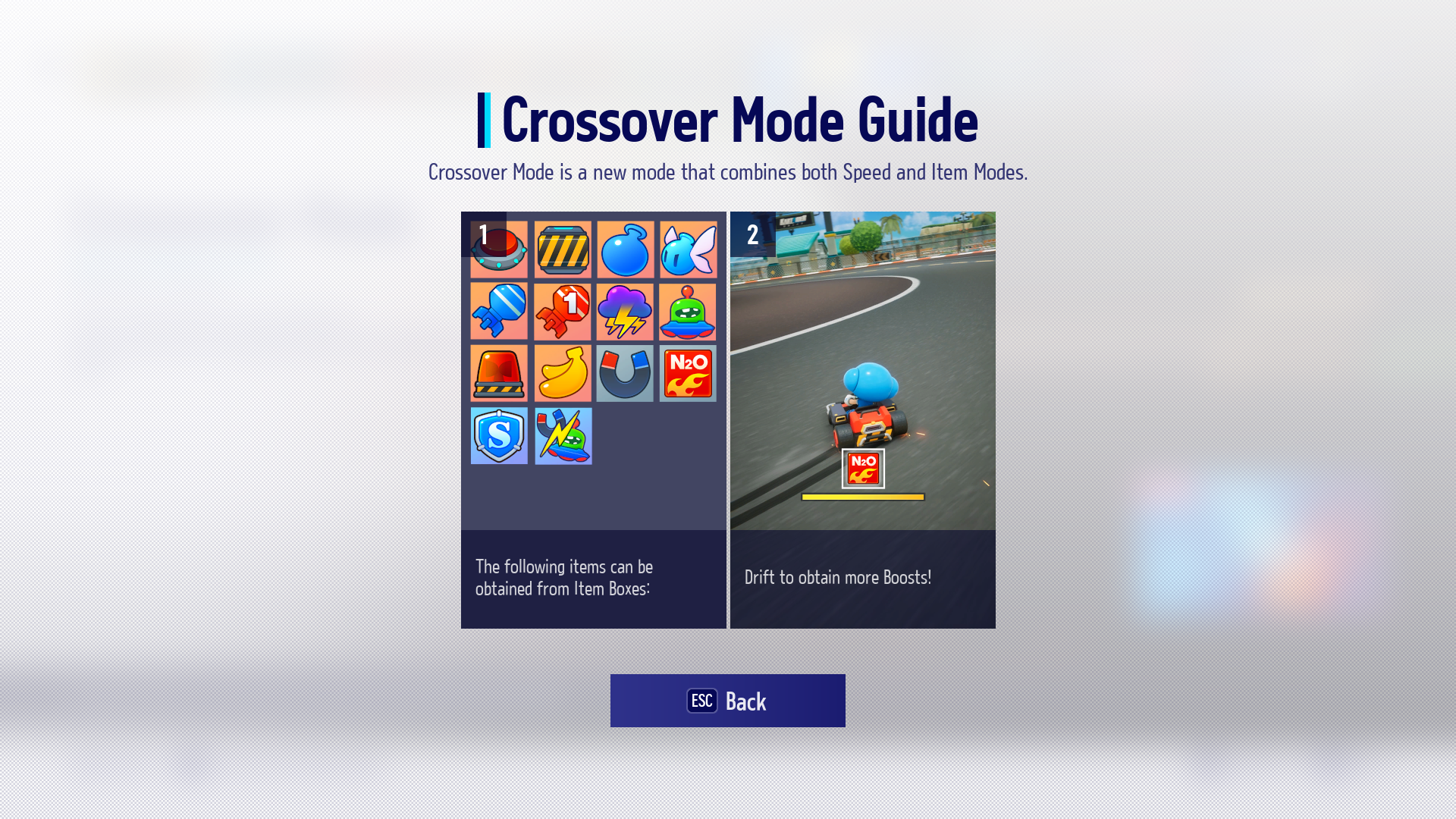 Crossover Mode Exclusive Item
The new item that can be used in Crossover Mode is as follows.

Other items that can be acquired in Crossover Mode are as follows.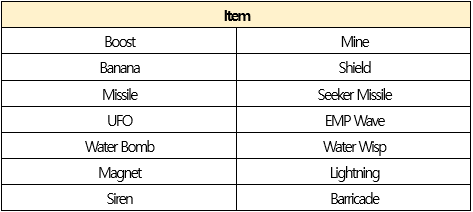 Crossover Mode Tracks
Crossover Mode can only be played on designated tracks and some Speed exclusive tracks.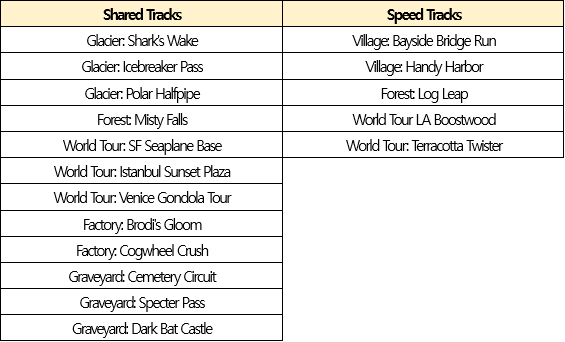 Crossover Mode Matching Settings
Matching for Crossover Mode can be done in Solo Mode.
Options setting is not supported.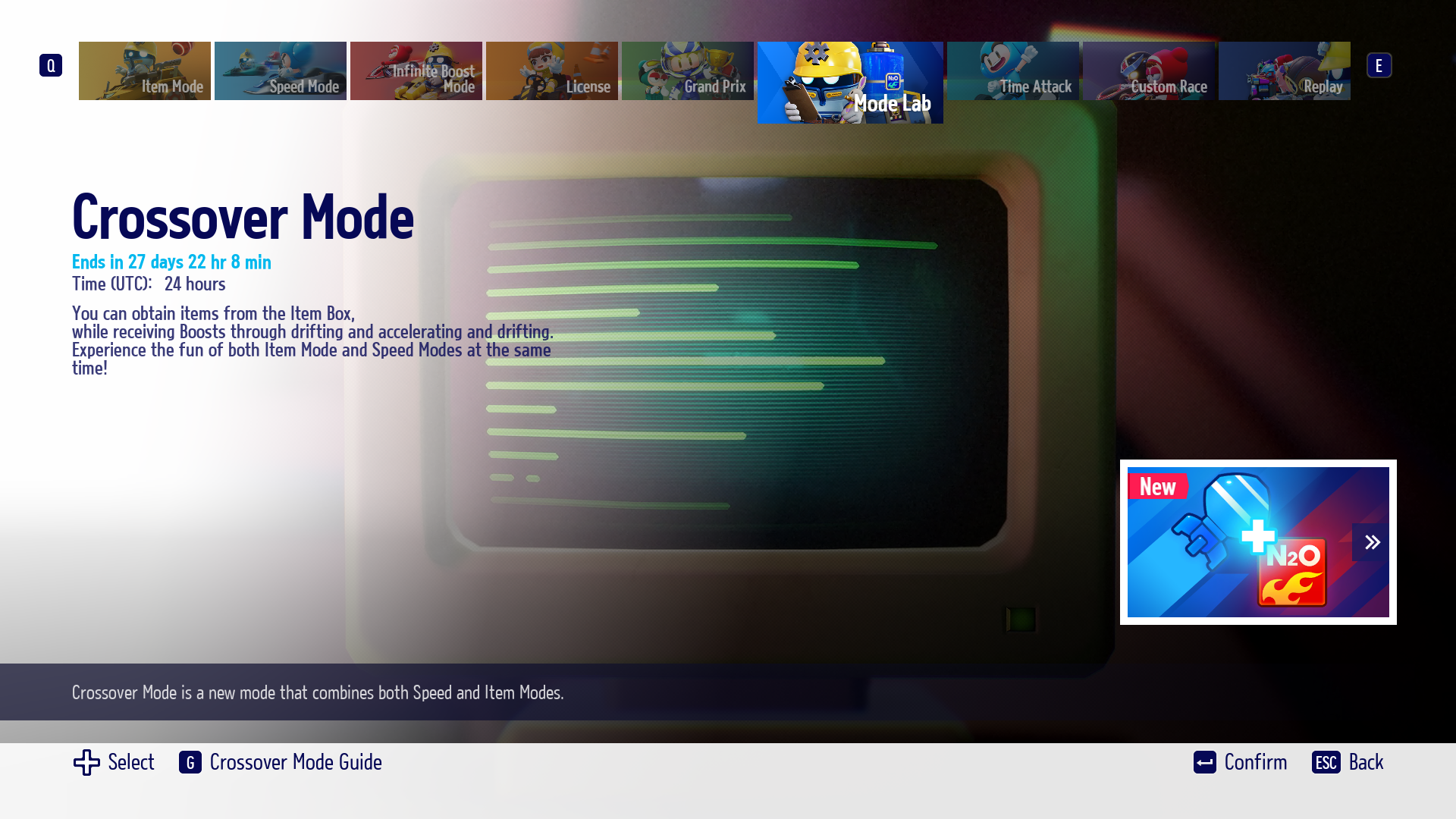 ※ Updated: 9/13/2023
※ The images in this guide were taken from the test environment.
They may change according to future updates.