[New Racers] Please note that all new users need to be approved before posting. This process can take up to 24 hours. Thank you for your patience.

Smallerbee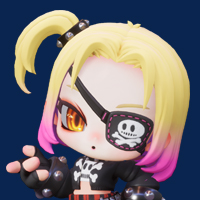 KartRider: Drift Rep: 1,045
Posts: 247
Member, Administrator, Moderator, Nexon
Hey Racers!
We would like to start off by saying thank you to all the Racers for continuing to play and enjoy KartRider: Drift!
We would like to make you all aware of the currently Known Issues in Season 4. We are doing our best to investigate and resolve these issues as quickly as possible, so please check below to see if there's a solution to your problem!
We apologize for any inconveniences caused by these issues!
Known Issues:
- Common -
(Resolved) Issue where the cart's position appears to move upward in the in-game UI.
(Resolved) Issue where some party members' are facing forward in the lobby.
(Resolved) Issue where the camera shakes severely when crushed by the hydraulic press in the "Factory: Brodi's Gloom" track during replay playback.
(Checking) Time Attack history differs from actual time.
(Checking) An issue in which FPS drops when you watch your replay.
(Checking) Racing Pass level goes out of the box boundary when leveling up.
- PC Platform -
Some out-of-date graphics card drivers do not run the game normally.

Workaround: Please update each manufacturer's latest graphics driver and play the game. Check and download the latest graphics card drivers.

When running KartRider: Drift on a PC that uses an Intel CPU (6th gen or higher) internal graphics card (also known as integrated graphics), the game may disconnect or close.

Workaround: Please update the compatibility mode of the game executable file to "Windows 7" and then run the game.

The game executable is "Kartdrift.exe" within the installation folder. If you are on Steam, simply right click the game and select "Properties" -> "Local Files" -> "Browse." If you are on Nexon launcher see the below image for the default file path.

Right-click the executable file, then select the "Compatibility" tab, from there please change the compatibility mode to "Windows 7."

- Mobile Platform -
(Checking) Voice chat does not function on iOS devices after locking the screen or putting KartRider: Drift in the background.

Workaround: You can use the voice chat by closing the game application and restarting.

(Checking) Voice chat is heard from the device on the iOS device when using some Bluetooth devices and entering a custom race.

Workaround: Connect the affected Bluetooth device again after entering the custom race.

(Checking) Issue where occasionally, when activating voice chat for the first time with a Bluetooth device connected, the game crashes.

Workaround: This issue occurs only once, and after connecting Bluetooth you can use voice chat without any further crashes.

(Checking) When upgrading a kart while playing on a mobile device, sometimes a screen will appear accompanied by UI noise.
We apologize for any inconveniences caused by these issues. We promise to work as quickly as possible to resolve these issues and any others that arise!