[New Racers] Please note that all new users need to be approved before posting. This process can take up to 24 hours. Thank you for your patience.

Liltya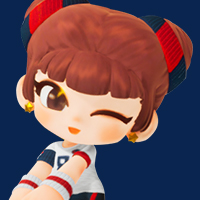 KartRider: Drift Rep: 8,290
Posts: 164
Member
The Closed Beta is racing full speed ahead and we want to see how fast you can go! This contest is designed to test your drifting skills on the track, with the fastest racers winning the Speed Challenge.
Submission Deadline
- Contest ends June 10t at 9 am PDT
How To Enter
- Participants can only submit one entry for either Bayside Bridge Run or Cobbled Quayside. Entries can be replaced with new times up to when the contest ends. Any entry posts modified after the contest ends will be disqualified.
- Only times on the following maps will count towards the contest:
- Bayside Bridge Run
- Cobbled Quayside
- Entries for this competition must be earned on Solo Speed Mode, normal races only (no Custom Races or Solo allowed)
- Players are required to submit a screenshot of the 'Basics' tab of the report and include their IGN in their forum post
- Top two fastest times for each map will earn a prize
- Players can only submit their entries on the dedicated Forum thread. Entries posted anywhere else (e.g. Discord) will not qualify for the prize.
Prizes
- Four winners (top 2 fastest times for each track) will each win a set of KartRider: Drift pins
Restrictions
- Physical prizes are restricted to residents of the US and Canada (excluding Quebec)
- There will be no substitution for physical prizes for international winners
You can
read the full rules here
.